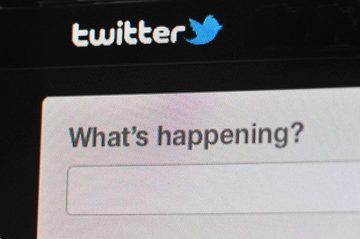 Facebook and Twitter are the two most popular social networking sites online. They're useful for small businesses that want to create an interactive dialogue with their customers.
However, 'social media' describes any kind of online communication and sharing tool that people use to build social connections. Your customers might also be using business networking sites, video sharing sites and blogs. You can also turn your own website into a social media marketing tool.
Before starting, it's a good idea to work out which of the online communities are most likely to attract your customers, and look at how other businesses tap into them. It may be worth having a presence on two or three different kinds of social media site.
What are the major social networking sites?
Facebook is well set up for small businesses. You can create your own 'fan' page for other Facebook users to follow. Here you can share information and offers from your business, ask questions and engage in discussion.
Twitter enables you to share information in short snippets – a sentence or two. It's good for posting links to drive traffic to your website, Facebook page or blog. You can use Twitter to respond quickly to customer queries, comments and complaints.
Business social networks such as LinkedIn are good for making business contacts and finding out more about your industry.
A blog is an online journal through which you can demonstrate your professional knowledge. It's good for provoking discussion and creating content to share via other social networks.
Video sharing sites are used by people to post and watch videos. You can create your own videos or share videos relating to your industry. You can also 'embed' video into your website or blog to share via other online social networks.
What about my own website?
A web design company can help you 'optimise' your website for social media by enabling visitors to rate, comment on and share your content. Personal recommendation is as powerful online as it is offline.
Make your content worth sharing
Whichever social media you use, informative and entertaining content should be at the heart of your approach. Content that's worth sharing will:
drive traffic to your website
improve brand awareness
improve your online reputation
give you a competitive advantage