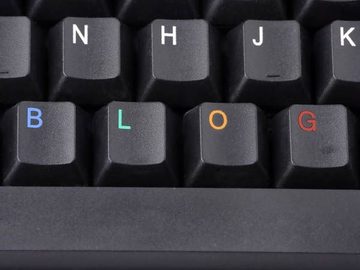 It's not just an ego trip. Blogging on behalf of your business isn't about showing off, it's about increasing your visibility on the web and winning new customers.
Here are five reasons why every small business should think about writing a blog.
A blog can back up what you claim
It's okay telling people in advertisements online or in print that you are an expert when it comes to hardwood flooring, or a great plumber who knows his way around a U-bend, but writing up blog posts, or, if you prefer, articles explaining the basics can show that you know what you are talking about. If someone were to look you up online, and then come across your website, imagine they then see a stock of informative articles created by the business. It really helps to gain people's trust.
A blog can help with SEO
If you write a business blog, it means more pages on the web with your company name attached to them, including a link back to your website. If you are blogging about products or services you provide, the aim is for people who are searching about these products and services to come across your article – because you are providing the info, and your name will of course be attached to it. This is traffic you wouldn't have had without the blog. On top of this, if your blog is integrated into your website, each new article is another page of content that is refreshing your site – something search engines like to see.
A blog doesn't have to be time-consuming
When you mention a blog to people, they can often think of tonnes of text that's been painstakingly produced. This isn't really the case. A business blog can be updated once a week, and the articles don't need to be longer than 300-400 words in length. You don't need to spend ages thinking of topics either – if you are unsure of what to write about one week, provide your personal comment on a relevant topic in the news.
A blog is free to produce
In monetary terms, a blog costs your business nothing. It's totally free if you create it on an externally-hosted site; if you want to integrate it into your website, and therefore host it, there is a small cost associated with this.
It's easier then ever to promote a blog
Once you've created a new post on a blog, you can start to drive traffic to it by firing out a link on the company Twitter account or Facebook page. You can also push people to your blog from your website homepage. If you are creating 'evergreen' content, which isn't time sensitive, this can be pushed out periodically – it doesn't have to be pushed out once through social media channels and then forgotten about.