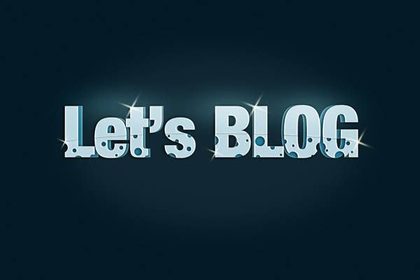 It can feel like hard work getting a blog for your business off the ground. You publish posts, and because you don't have a following from the get-go the number of views is not likely to be high.
You need to have a good store of articles within your blog, each one hopefully getting noticed by different people, and then you might start to gain traction.
Of course, directing your website visitors to your blog is a great idea, and SEO-friendly posts will be riding high on Google, fingers crossed.
Another tactic that can be used is to piggyback onto other successful blogs out there. This can be a good way to get noticed at the beginning, when no one out there knows about your words and pictures.
Don't spam
We aren't talking about spamming here, but adding value to other blog posts on the web where your customers or potential customers already are.
Here's how it works:
You might already know about blogs out there on the web that are of interest to your customers. If you don't, search around and discover them. So if, for instance, you are in the motor industry, what are the top blogs out there?
Once you've got some web addresses down, have a look at what these blog posts are talking about – are they discussing industry issues, offering advice or covering new cars or motorbikes? Take note of specific topics.
Now go back to your blog. Could you write something that complements an original blog post that already has loads of views, or is set to get loads of views? For instance, if a blog has covered what's involved in the driving test in the UK, could you type up a post on tips to prepare for the test?
Once you are armed with your own post, head back to the original blog. Leave a comment around what your views are on the article, and mention you've produced something that readers might also find interesting… with the all-important link.
By doing this, it can help tap into audiences around the web who might also be keen to hear what you have to say.
And of course, they'll hopefully have a look around and come back again.