Any marketing activity has to bring a benefit to your company, and video marketing is no different. So let's talk about something important. Let's talk about the cost of video marketing, what you should expect to get for your investment and how to ensure an adequate return on your investment.
We're going to have a brief look at the two areas of video marketing in which you will need to invest and how these combine to bring a return. If you've read some of my other blogs you'll now have an idea of just what is involved in making even the simplest of videos. Consequently most businesses will simply opt to have a professional make their marketing videos for them. After all, they're in business to do what their business does and not to become film-makers, but even if you make your own videos there is the question of distribution. How do you get your videos seen? How do you get your videos seen by the right people? The best marketing video in the world is useless if it's not seen by anyone, and sometimes, regrettably, you have to pay to get your video out there.
1. What are you paying for when you hire a production company to make your videos?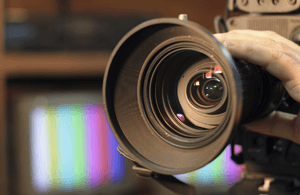 There are two kinds of production outfit that you will probably use for your production. Firstly, a production house that has structured production teams working on several projects, swapping between them according to their production schedule. They will have good work-flow, perhaps a set product range, several small teams for each aspect of the production and probably an individual producer dealing with your production.
Secondly you could hire a single film-maker. They will write, direct and produce your video (sometimes sub-hiring services) and make you something just a bit more personal, quirky perhaps, targeted.
In either case, what you are paying for is the work hours required from these experts to produce your video. When you hire a builder to install your lovely new kitchen, they give you an estimate based upon the probable production materials required and the probable number of work hours. The actual cost may go up if the installation work does not go to plan or if you make changes to the plan or if there is a problem. It's the same with making your video.
Some production houses have product lists with set prices. This is because they have a set production work-flow within which they can fit your video needs. Necessarily this means that your video will be of a "type" although the available options will usually mean that your video will still be a unique bespoke production, but there will be parameters that limit what can be done for the set price. With an artisan film maker there will be no such limits but it will be a matter of open and honest discussion, and close planning, to determine a price before production starts if you do not want to proceed on an estimate basis.
As a rule of thumb a video up to two minutes in length could take a full week of production time for one individual. That's 40 hours of production time. In a production house the number of hours will be similar but spread across several individuals each performing a specific task. This is how the individual tasks roughly break down.
initial discussions with the client
proposal writing
proposal discussion and amends
script writing
submission of script to client
client comments and amendments
planning & scheduling
pre-production
the shoot
footage review
edit
sound recording if needed
music selection
sound mix
long cut edit
long cut review
first cut edit
submission of first cut to client
client comments and amendments
sound re-record if needed
sound mix
second cut
submission of second cut to client
client comments and amendments
sound re-record if needed
sound mix
final/third cut
final cut submission to client
final render of full quality video
submission to client in required format
So you can see how a two minute video easily takes a full week of production time. Now if you consider the difference between an editor or an editing assistant working within a set work-flow, and an artisan film-maker making a bespoke production and a renowned film-maker producing your video and consider what the hourly rates may be for each of these individuals, you will realise just how widely the production cost of a video can vary. To maximise the return on your investment you need skilled professionals who can understand your business and your customers and craft a story and visual style that will elicit the response you need from viewers… and then you need to target the correct viewers.
2. What are you paying for when you distribute your video?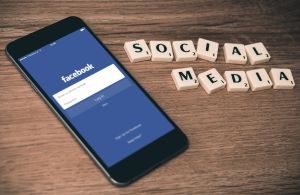 It is possible to pay nothing to get your video seen, but this takes an awful lot of time and effort. Like the production of your marketing videos, this can be taken care of by hiring specialist to push your videos to the correct viewers or you can use a targeted marketing service. Google and Facebook both offer excellent and reasonably priced advertising options that allow you to target, very specifically, the kind of people you want for the audience of your video advert. It is this ability to target, combined with a carefully produced video, that will bring success to your campaign.
Research and market knowledge are the keys to success. You need to know what keywords people search for when they are looking for your product/service, you need to know what kind of personal circumstances your customers have, where they live, what their interests are and you need to know where they are in relation to the areas your business can service. With this information you could set up a Facebook campaign that targets a certain age range, in a specific area that have a particular interest and your ad will then appear and auto play on their news feed. If you are a middle-aged homeowner you probably saw adverts for barbecues on your newsfeed back in May and June this year. If you're a woman in your twenties or thirties you may have seen adverts for swimwear, summer fashion and tanning products. If you're a middle manager or business owner you will possibly start to see the more tech-savvy local hotels starting to show up because they know you probably have a Christmas party to book soon.
A successful video marketing campaign is a well targeted video marketing campaign - we discuss
Click To Tweet
The power of social media is in what it knows about its users and how advertisers can access that knowledge, without ever knowing anything about the individuals. Facebook allows you to select viewers by age, sex, work, location, interests, family status, education level, online behaviour and the list goes on and on. It is often (only half-jokingly) said that if you knew enough about a single individual you could use Facebook's audience selection process to target a single individual with a message… that may seem a little creepy but it illustrates a point. An eye-catching video on the newsfeed of someone who needs, or is about to need, your product/service will get clicks. Clicks get you more video views and, as I discussed previously, video views get you more customer engagement than any other form of marketing.
In terms of cost, the nice thing about both Facebook and Google is the ability to set your daily spend. Facebook in particular also give you an idea of how many of its customers your audience selection is targeting. This information, along with your daily spend control, effectively allows you to determine how often your ad will display on a targeted news-feed. It also means that you have absolute control over your spending on this part of your video marketing campaign.
A picture is starting to emerge here. Successful video marketing is targeted. It is targeted in terms of the production itself (see this blog for a discussion on targeting your production), in terms of the distribution and it is often targeted in a third way which I haven't mentioned yet. It is seasonal. I'll be writing about seasonality in video marketing in my next blog but for now, if there were one message I'd want you to take away it is that a successful video marketing campaign is a well targeted video marketing campaign, and a well targeted video marketing campaign is a well planned video marketing campaign.