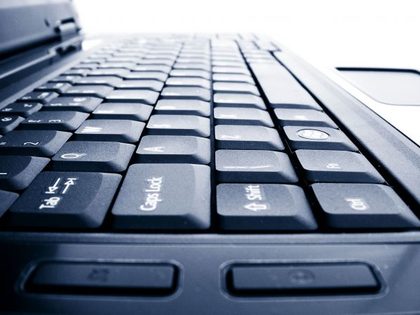 Keyword research can take some time, but us it definitely worth it in terms of results. If you don't put in the leg work at this stage you can end up wasting your budget on irrelevant clicks that are not valuable to your business and spending a lot of time refining the keywords within your account.
Don't guess what keywords people are entering into Google when they are looking for your website or the products and services you offer. Find out exactly what they are entering. When I talk about keywords I don't just mean single phrase terms like 'hotel' you should also include multi-word phrases such as 'luxury hotels in London'.
Also consider the aim of your campaign when researching keywords. Are you looking to increase your brand awareness, increase online sales/bookings, increase phone enquiries, increase quote or enquiry form submissions etc. there are a large number of different conversions your PPC advertising can be tailored to target.
Keep in mind the type of keywords you indentify while researching as this info can help you decided how to structure your campaigns and ad groups. For example if you are a hairdresser you may not have realised lots of people were searching for hairdressers with late night opening and entering search queries that reflect this.
Here are a few tools that will help with your keyword research and get you started on creating a basketful of terms –
Enter your URL and your competitors too to see the keywords that Google thinks are relevant (the better your site structure and architecture the better the results). The Google keyword Tool tends to return quite broad, often one word terms that may not be suitable to add to your AdWords account until you have refined them and placed them in context within your ad groups and ad copy.
Enter your keywords to find Google's suggestions for related relevant terms. It is a good idea to start with keywords around the products and services you offer.
Your website analytics
Your analytics are essential, not only in terms of identifying the referring keywords, but also looking at the most visited pages/ sections of your site and the top entry pages to your site. When your PPC account is up and running the traffic you drive and the changes to referring keywords or most visited pages should be evident in the analytics.
Onsite search tool
If your site has a search tool finding out the terms people enter into this is one of the most valuable sources of keywords for you PPC campaigns because they are often the most relevant to your business. Be sure to regularly look at this data to take into account any seasonal terms or trends.
Now you should have a large pot of keywords you can start to think how you are going to group these into campaigns and tightly themed ad groups. This process should kick off some more research and refinement.
Once you are happy with your chosen keywords it is time to work on the structure and ad copy which we will cover in future posts.