Google has always been keen to try and authenticate content online for some time and has now launched the rel=author markup to help do so. The aim of this initiative is ultimately to help users find good and official content when searching online.
It is frustrating searching the web and finding articles/posts that are not worth reading and have no right to be on the front page. This will help bring some credibility to useful authors and content, in turn a better user experience.
It's ideal for website owners, content creators, and bloggers to make their content stand out.
Do a search for 'google authorship' and you will see the below :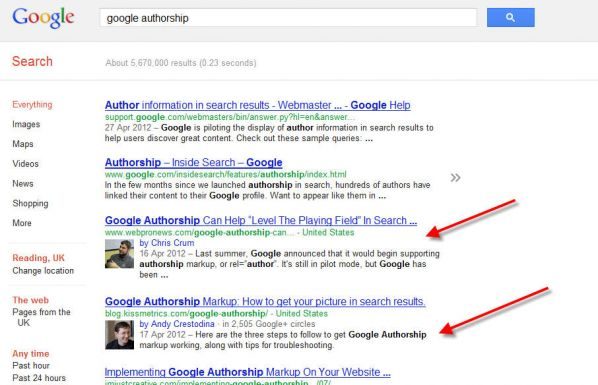 The markup allows an authors image (avatar photo) to feature next to a post/article and with a link back to the authors profile on Google Plus.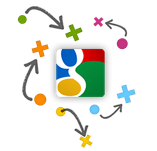 So how do you implement rel = authorship?
In order to implement the new markup you need to have a Google Plus profile. We have looked at how to create a Googe Plus profile in previous posts and how this compares to a Facebook profile.
The result is a URL that looks like this :
https://plus.google.com/u/0/113575120691048636287/posts
Once created you simply need to follow 2 simple instructions by clicking here :
http://www.google.com/insidesearch/features/authorship/index.html
Here is a list of advantages in implementing this new markup :
1. Get more followers on Google Plus
2. Help users find high quality content
3. Help boost rankings on Google itself
4. Help raise trust of your readers and customers
5. Get more metrics on Webmaster tools which will show you authorship performance
As this is something that Google are tweaking, I feel this will change further and in turn will become a standard that will be implemented across all sites in future.
For SME's its a chance to authenticate and own their content.