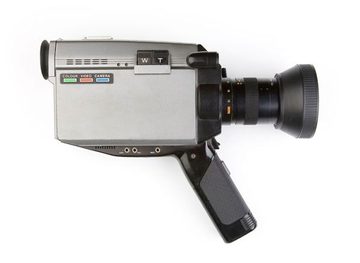 The availability of low-cost camcorders and simple editing software has brought video within the reach of most businesses.
As a result, it's now easy to create video marketing material to use alongside, or instead of, two-dimensional products such as brochures and product leaflets.
Uses of business videos
Video can be used for:
corporate promotions – showing, rather than just telling, the market who you are and what you do
product demonstrations – to show their benefits in practical applications
step-by-step instructions – for using or maintaining products, or for trouble-shooting
customer testimonials – which carry more weight and 'reality' than a written case study on a website or brochure
video blogs
What are the benefits of using videos?
With a video, you can express your personality and that of your business much more easily and effectively than in print or with a static website.
Communication is also faster – using product demonstrations and on-screen graphics along with spoken words – and it's much easier to emphasise product features and benefits.
One big benefit of business videos is that they can be widely used and re-used, for example:
embedded in your business website
posted on free video sharing websites such as YouTube and Vimeo
on business pages on social media platforms such as Facebook and Google+
shared with followers through Twitter
shared with customers in email newsletters or attached to online quotations
There is some evidence that videos keep visitors on websites for longer, and they definitely improve search engine optimisation: websites with video rank higher in search engine results.
It's also worth bearing in mind that videos can be used offline as well – at exhibitions and conferences, and during sales meetings with potential customers.
Can I make videos myself?
Although the equipment and software available for online video marketing is easy to use, it's worth investing time and effort in learning how to make high quality videos with a professional finish, which will reflect well on your business.
You'll also need to understand the technical aspects of how to format, upload and share web videos for the best results.
A professional video production company can advise you if you're not confident.