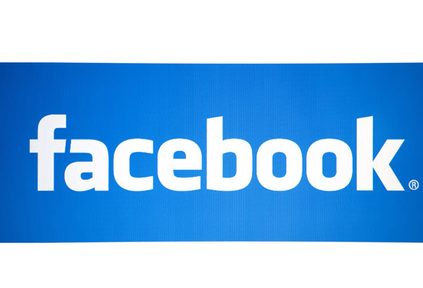 If you look through the posts on social media on this site, it is clear that the many tools can be used for many purposes. Most small businesses are only playing with basic posts, trying to obtain fans and maybe taking advantage of the PPC advertising opportunities on Facebook. But this is missing a big trick. Last year, Facebook suggested that businesses wishing to take full advantage of Social Media should not ask how, "Facebook fits with their business, but how their business fits with Facebook". What they meant was that perhaps it was time to redesign a business from the ground up with the advent of social media in mind.
While this is an interesting option for some businesses, most small business in a recession do not have this luxury. But that does not mean that the principle is not a good one. Once a business is past the first stage in using social media tools, then it is time to turn up the dial and see what social media really can do. Let's start with customer service and then we will look in subsequent posts at other uses of social media that are even more integrated into business processes.
Social media for customer service
Many industries and some businesses within industry suffer from a poor or even bad reputation. Front line customer service staff may be taking calls from irate customers and having to deal with crises as they appear. Although it sounds a little trite, the best use of social media in this case is to use it as a listening tool. By allowing customers to post their feelings and their experiences it provides a written record that management can work with. Quite often small changes can make a big difference.
For example, I was in a major chain of exhaust and tyre dealers today. The staff were helpful, if a little gruff. The job was straight forward, two new tyres and an MOT. I received a quote for the work which was acceptable. So far, so good. But then, when I came to pay, I was shocked. It was about 20% more than I expected. Maybe you can guess what happened? The major chain had quoted me for tyres without VAT! Now, actually this is common in the car repair business and it does irk me. I have been caught before. So this time, I decided to vent on social media. I have posted a number of articles on my different personal accounts and I am getting a steady stream of responses agreeing with me. I am hoping that this business has some decent social media listening tools and perhaps even changes its policy. Not only that, I am expecting to hear from another rival chain that does not routinely quote "Ex VAT". Perhaps I will take my business elsewhere. The point is that in the past, I could have written to the MD – but you know what? That would have been hard work and I probably would not have got an answer anyway. Instead, as a consumer using standard social media platforms to deal with Customer Service issues is easy. As a business you can't expect customers in this day and age to write you the letter that tells you, "You stink". And this is valuable information- and it is free to you the business owner.
I recently heard a story of a parent of child at a local private school that was not getting any satisfaction after his son had been bullied badly. The school wanted to hush up the incidence and would not even offer to change their son's classroom. However, this parent had 10,00p Twitter followers and simply hinted that he would post the story. This was enough to get the desired action from the school!
You should know that it has never been easier to complain. There is dangerous consumer power in those social networks. So for goodness sake, ask your customer service staff to check your social media accounts regularly – and make sure you are listening. If necessary buy a social media listening tool. Then deal with the source of the complaint. Of course, if you don't it will not be just that customer you will lose. It could be the complete circle of friends that customer has.
p.s. I am still waiting to hear from them… and I am still telling my social media friends…