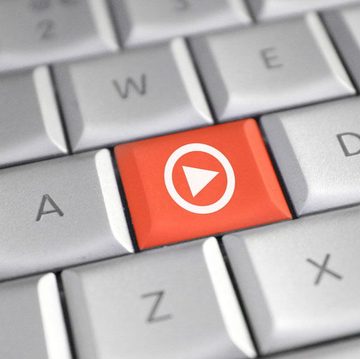 Although video marketing isn't essential for local online marketing, it has considerable potential. Videos are fairly easy to make, and offer a number of benefits as a marketing tool.
Growing use of video
Video is increasingly relevant to online marketing – YouTube now attracts four billion views a day. Also, faster computers and the wider availability of broadband mean it's much now easier to upload video and view it on websites.
A major advantage is that videos are quickly indexed by search engines. With the right search terms, videos can quickly reach high positions on major search engines.
Video isn't yet widely used for localised marketing, although that's likely to change in the future. Local businesses that use video now could have an advantage over their rivals in the future.
Video benefits
The benefits of video are that it can:
raise the profile of a brand or business
increase online visibility
provide an overview of a business and its products or services
demonstrate in detail the benefits of products, services and facilities
personalise a business by 'putting a face to a name'
improve search engine results and the effectiveness of social media
The internet for localised promotion
Although the internet is a global medium, it can also be used by businesses that operate on a local basis, or that want to regionalise their marketing. Websites can be optimised for local markets through the use of relevant keywords and geo-tagging (embedded location data).
Videos can also be used in localised online marketing, to sell products and services to niche audiences, or to those in a specific city or area. This is particularly the case in sectors where buyers actively want and search for local suppliers, such as tradespeople.
Making videos for local markets
The ground rules for online video marketing are always the same. There needs to be a clear objective, with content that addresses the target audience, and the production values should be as good as the budget will allow.
When a video is targeted at a local audience, the content should, if possible, include local references, including online testimonials by local customers.
Using localised web videos
Videos can be promoted through websites, social media such as Facebook and Twitter, and video sharing sites such as YouTube, Google Video and Yahoo! Video. Emails and newsletters can be used to promote to local customers. It's also worth looking at local online directories and portals.