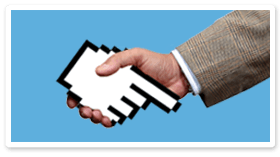 Are you using LinkedIn? If not, what's holding you back? Unlike an expensive networking conference, LinkedIn is free. You can create a basic profile for yourself or your company. There is the option to upgrade, but I'd recommend just using the free version at the start.
Some people view LinkedIn as a career-climbing and recruitment tool, but it is much more than that. One of the best features of LinkedIn is the chance to share ideas with like-minded professionals and potential clients.
Log on to LinkedIn and find the Groups button — it's the fourth button in the navigation bar at the top. Underneath Groups, you'll see four sub-pages:
Your Groups
Groups You May Like
Groups Directory
Create a Group
From the geekiest to the techiest, the jolly to the serious, even the local to the global, there's a LinkedIn group for everyone. And if it's not there, you can start one. You can find trade groups, alumni groups, networking groups and more. Some require permission to join while others are open.
Once you join, you will be notified of discussions taking place within the group. You can weigh-in on conversations within your industry as well as conversations about your industry.
The more you interact within the group, whether that be by starting discussions or commenting on them, the more influence you will be thought to have. Your influence increases when other members 'like' your comments or 'follow' your activity.
Scroll down the right-hand side to see a box displaying the 'Top Influencers This Week'. Are you in that box? Do you want to be? What do you have to gain from it?
The phrase itself oozes of schmoozing, doesn't it? But if you want to establish yourself as a knowledgeable and reputable person or business within your industry, you should be prepared to freely share advice, experience and insights. Doing this on LinkedIn and in other online discussion boards can help you build a reputable and authoritative presence online.