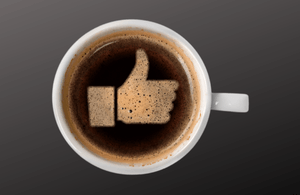 When anyone talks about the societal detriment brought about by social media, it's likely that doing things 'for likes' will be mentioned.
Posting a picture of every meal before eating it, cold, for the likes. Gym selfies, for the likes. Shelfies, for the likes.
It's been the subject of dystopian (but seemingly impending) fantasy in Black Mirror and a thousand think-pieces. What's it doing to us, this like culture?
Enter social media demetrification.
Likes are leaving social media
Twitter is testing a version without likes and retweets on embedded, so conversation is prioritised. Instagram has tested like-less posts in certain locations and has more geos on the cards.
I can't claim these titanic platforms are exploring social media demetrification out of a feeling of social responsibility but it could be that they recognise the current social media culture as unsustainable.
On the other hand, Twitter's test includes replacing likes with 'talking about' numbers – encouraging users to click through from the tweet itself to find the conversation. And that moves non-platform consumers of Twitter (those who don't have an account) onto twitter.com itself. Not really for social good at all.
How do no likes affect businesses?
The hardest-hit industry is that of the influencer. Without public metrics, people charging thousands for their sponsored posts may find it hard to prove their influence without allowing invasive access. Even worse for them: companies may just not bother. Why pay for popularity when no one can even see it?
The amazing side-effect I see here is that businesses will start investing more in their social media quality over numbers, both inside and outside the business. Pay an influencer for the quality of their content, not the number of likes on something vapid. OR focus on making your own social media accounts brilliant and stop borrowing popularity from rich teenagers.
Some things are more important than likes
However far social media demetrification goes, you'll still have access to metrics in your account. But hopefully, if likes end up not being public, it will mean pressure off how thing LOOK and more focus on whether your hard work is having an actual impact. To me, the most important part of that is tracking your social content's commercial value to your business – how it sends potential customers to your website.
Tracking your social links properly
I'd rather trust Google Analytics than the metrics of any social media platform. For a start, there's always the suspicion of inflated stats a la Facebook video and for another, success metrics such as impressions or media views are so tenuous: this hit a person's timeline and they scrolled straight past it or this video autoplayed as the person…scrolled straight past it.
For that reason, links to your own content on your own site need good tracking so you can look at the social media success metric that matters: attention on your brand.
Google's link builder lets you paste in your original link, then add parameters to help you find it, sort it and track its success in GA.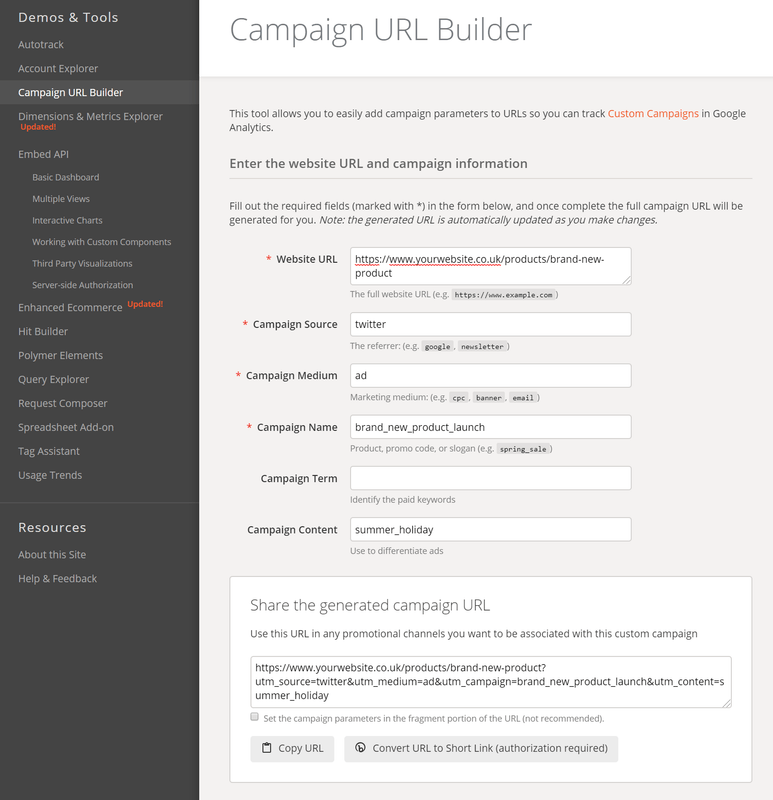 Source will always be the social media platform (or other places the link appears)
Medium is what kind of place that is (email, banner on a partner site, social media ad, organic tweet…and so on)
Campaign name is a descriptor of the campaign you're running, like 'product_launch_2019'
Campaign content is a drill-down into the exact content of the ad or post, like 'happy_dog'
This tagging lets you sort your social media (and any other kind) marketing efficiently so you can find the exact success of one particular piece of content, or you can see how emails, in general, are doing for you.
Keep your eyes on the social media prize
Social media engagement is hugely important for your business. No five ways about it. But it's only valuable if it's having a benefit to your bottom line, either in creating a customer service community that builds satisfaction and retention or sending leads to your site.
Forget the likes. Focus on the likeability.