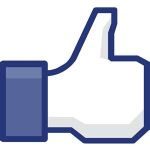 A Facebook Business Page without any fans is like a man on a desert island throwing a message in a bottle to the vast ocean; most unlikely to become involved in a two-way conversation- never mind a fulfilling social engagement. But we all have to start somewhere. Even if you have given some quality thought to publishing articles and industry links that are indeed of interest to your potential fans, then however charming you are, building a large list of Facebook fans will usually take time. And building a list of quality Facebook fans will usually take much longer. However, the rewards in terms of business leads for those who do make the effort can be extraordinary high, so it is not surprising that many businesses (and surprisingly, many well known brands) have asked the question, "Can't I just throw some money at it?". "Can I buy Facebook Likes?". The answer is; Yes – but it's maybe not what you think!
Before we get stuck into this subject, just a note of clarification. When Facebook first started, it was designed to appeal to individuals. Some individuals were more than happy to broadcast to their Facebook friends that they were fans (or fanatics) of a particular band or show or indeed brand. As recently as April 2010, a brand or other entity might have set up a fan page where fans could literally click a button to "Become a Fan". All this changed when Facebook introduced Business Pages for commercial entities and dropped the "Become a Fan" button for the more universal, "Like" button.
So although it might sound unlikely to the average "Plumber in Reading", if you have a Facebook Business Page, you can have fans. When someone clicks your Business Page "Like" button, they become Fans – and fortunately for all of us, not "Likers"! So your Business Page can still be called your (Business) Fan Page. The terms are interchangeable.
The good thing about the Facebook Like button, is that (with good planning) your potential fans can find it, not only on your own Business Fan Page, but also on third party websites and blogs that you might have a formal or informal connection with – as well as on physical promotional materials.
I guess we all want to be Liked and if you believe everything you read on the Web, you could spend just £30 and have 1,000 Facebook Likes by lunchtime. Typically, the way this works is that after giving your Facebook Administration rights to a third party* that happens to have a Facebook Page with large number of fans- perhaps millions- they can simply ask their million plus Fans to go to your Business Page and "Like it". To get this to take off – the third party company in question might pay a small amount per Like – or offer some other small incentive. If the third party does its sums correctly, they can pass the costs on to you and make a small profit. So far so good, except that there is no guarantee that these fans would be real, or if they are real, whether they would have absolutely any interest in your product or service. But hey, it's 1,000 fans.
Some sites do claim to provide more targeted leads- perhaps geographically or by industry type, but my advice is to ignore this route- no matter how tempting. It goes against the whole principle of social media marketing – engagement. How can you engage with people that have no intrinsic interest in what you or what you are selling? But, if you still have some money burning a hole in your pocket, then do not worry. There are better ways to spend (a little) money to acquire Facebook fans legitimately.
I have already hinted at one way, and that is to spend a very small incremental amount simply encouraging people to Like your Business Page using traditional off-line hard copy promotional material – including company stationery and invoices etc. This is so easy, but it is surprising how few small businesses actually do this.
Another way is to form a local Facebook fan referral group. It is one thing to feature a Facebook Like button on your own company web page, but it is much more interesting ask a fellow trader to not only feature their own Like Button – but to also feature yours. Most successful local businesses will have found ways to "tap up" other local business for leads, whether this is through a formalised structure like the BNI, or an informal group of business acquaintances. So, it would be a simple extension of this principle for a local electrician, plumber, carpenter and plasterer to feature each others Like button on their respective web pages for cross promotion purposes. In fact, any non-competing company web sites would do. Related to this, is to ask end customers for Facebook Likes as a way of collecting testimonials. Now you are onto a winner! Remember that relevant Facebook entries and comments will be found by standard Google searches.
But if you want something faster, without resorting to actually paying for fans to Like you, then the tried and mostly trusted way is to run a competition. And it is Facebook competitions and draws that I will look at in my next post. Meanwhile, I hope that more than just someone gets your message in a bottle…
* Please be VERY wary of giving your Facebook administration rights to just anyone…