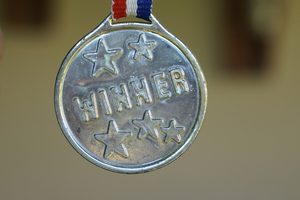 Everybody loves a social media competition, especially one that requires minimal effort to enter. The great thing for you as a business is it can be a very cost effective way to garner interest and engagement – all you need to run one is some giveaway products or offerings.
Social media is one of the best marketing channels to run a competition in, with its potentially unlimited reach and its ready, eager-to-share audience. There are certain rules to be aware of on each platform – for example on Facebook it is now against the rules to request users to share your page to enter the competition. This useful infographic covers exactly what is and isn't allowed in Facebook competitions; in comparison, Instagram is relatively laid back about promotion rules. Familiarise yourself with the limitations and requirements of each platform before you launch your competition.
So which kind of social media competitions work best? It depends on your objectives – is your chief aim to get more page likes, website click throughs, product feedback, raise brand awareness, or to collect email addresses? Between them, these nine social media competition types cover all of these objectives.
Simple 'like this post' competition, with a random draw. You simply invite the audience to like the post for a chance to enter. This is an effective approach for reaching a mass audience, and it doesn't require a lot of creative thought. However, because it isn't very targeted, you risk attracting the 'wrong' audience – people just looking to win free stuff. Example competition: "Like this post to win this hamper of goodies"
"Like this post if you know someone who likes/deserves 'X' to win them this gift". On Facebook it is against the rules to ask users to tag their friends in promotional posts*. However by inviting users to think about people who like your product, it ensures that you get a more targeted response. This approach is also unlikely to attract those just looking for a freebie because you're asking them to involve someone else who has an existing interest in your offering. Example competitions: 1. "Like this post if you know a friend who loves takeaways to win a year's worth of free pizza." 2. "Like this post if you know a friend who really deserves a break for a chance to win this spa weekend away for two". Quite often the users will automatically tag the friend they're thinking of anyway, without you having to ask. *Note that on Instagram you can invite users to tag their friends in the post.
Photo competition – ask your audience to share their own photos. Photo challenges are particularly successful on Instagram. Inviting audience participation is good for highly targeted engagement, and building stronger relationships. And user generated content is interesting to other followers, creating more of an impact that a simple 'like this post' competition. Example competitions: (travel company) "Prefer to travel alone? Share a photo of your best ever solo experience abroad to win a trip." (Shoe company) "Share a picture of you wearing a our shoes to win five free pairs of your choice."
Solve a puzzle competition. Again this invites audience participation. One popular puzzle used by a well-known high street retailer is to provide a clue, from which their followers have to guess which item of clothing they're describing. From the pool of correct answers they then select a winner. Example competition: "Guess which of our items is in the bag/box to win it!"
Rolling competition – i.e. Daily or weekly wins. What's better than a competition? A competition that never ends! The beauty of a rolling competition is that it encourages users to check in regularly to your page – where they'll be exposed to your other content. Example daily competition: "Like this post to win today's prize – our new season green silk tea dress!
Data entry competition – Invite your followers to click a link and enter their email addresses for a chance to win. This competition type is ideal if you're simply trying to grow your email database. Example competition: "Win an afternoon tea for two: just click this link and submit your email"
Invite your audience to get creative. If you're bored of simple 'like this post' competitions, why not up the ante by inviting the audience to get thinking and participating creatively? Suggesting to followers that they create their own items or describe a perfect experience will whittle down your response volume, but those you have left will be more interested and invested in your brand. Example competitions: 'Describe your perfect hen do to win a trip for 10 to Dubai'. 'Design your perfect shoe and we'll make it for the lucky winner!'
Instant win competition – These competitions have a short time limit, for example one hour. It potentially limits the amount of people who will see it, but the added sense of urgency will encourage more people to enter. Example competition: "Why wait for the perfect smile? Like before the hour's up for a chance to win a free teeth whitening treatment!"
Polls – Create a poll and incentivise followers to vote by offering a prize to a random participant. This simultaneously increases engagement and generates feedback on your products. Example competition: "Like your favourite colour shirt for a chance to win it!"
How many competitions should you run?
As many as you like, as long as you have the spare product or experiences to give away. Just keep your main objectives in mind, be creative, and vary your approaches to keep your audience engaged. For an even better reach, boost or advertise your posts to target a larger, more relevant audience.