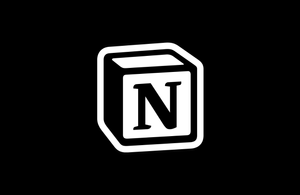 2021. COVID-19. A lot of us are working apart. If you're worrying about maintaining your team's organisation and morale while you're working remotely, I've got the most perfect – and free – productivity tool for you.
Notion is a web, desktop and mobile app that supports collaboration and wiki-style content production. It's like Trello, Pinterest and Medium made a baby. And I love it. And it's free. Did I mention that?
I have no idea how something this brilliant can be free (although it seems Notion opened up access due to COVID-19), but it is. There are paid levels but the stuff you can do with a basic account is incredible.
If you have a small marketing or sales team, this is the perfect place for them to collaborate and organise. Each person can have their own account, which means access is free, and then up to six people can jointly edit central pages.
How your small business could use Notion
Notion has many features that nurture a team's togetherness, so it's much more than just a productivity tool. Inspiration, collaboration, knowledge-sharing – all here.
1. Use Notion as a knowledge wiki
One of the best things Notion can do is organise information beautifully. If you have a lot of staff knowledge like training guides, Notion is a free place to store them and allow access to everyone.
People can comment on the content, save pages to their own Notion or add to the information themselves. Even styling is easy, so you can make your Notion content look like your brand. Pages can also be locked, which is great for content you don't want edited.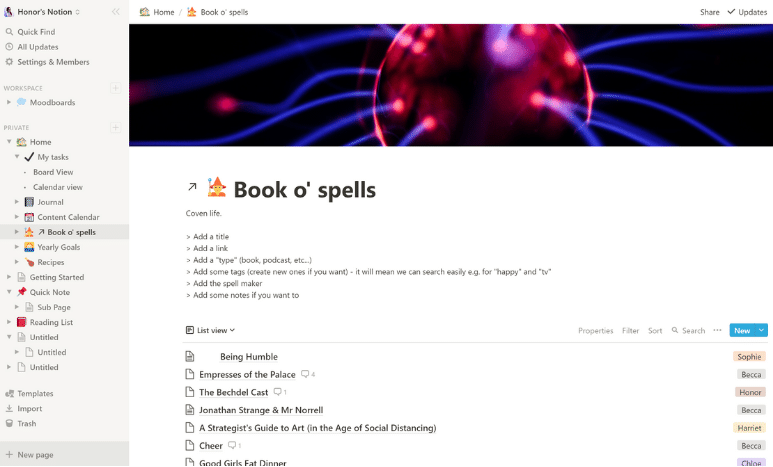 I'm in a group of women (coven, actually) who work in marketing or brand strategy and we have a shared page where we post recommendations. I have it pinned to my home page, which then adds it to my left-hand sidebar for easy access.
I just joined The Girls Network, a mentoring organisation that helps teenage girls access professional networks. Once I'm paired with my mentee, this is going to be sooooooooo helpful for sharing books, role models to follow and documents for us to use in our homework. It's a great way to show her that the relationship is a collaboration, just like within your teams.
2. Use Notion as a personal productivity tool
I have never seen an organisation tool like Notion. My home page has links to all the files, calendars or shared pages I need, and I can also drag in images or put in a note to myself. It's an excellent tab for your team to have open all day so they can stay on top of things.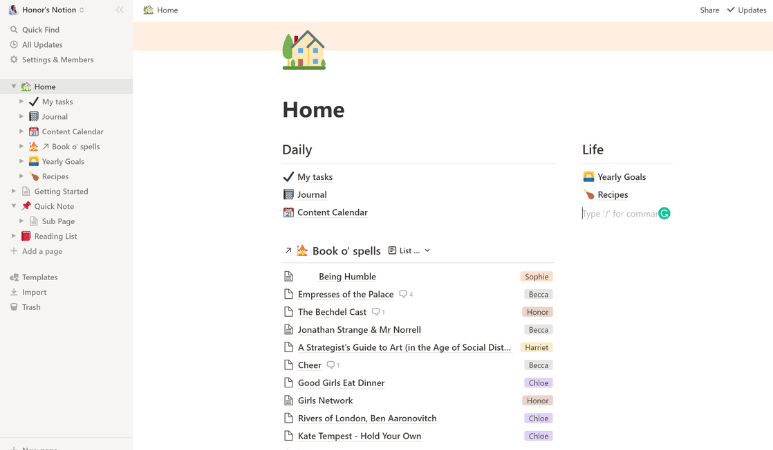 Notion has an amazing task list feature – much like Trello – that can also be viewed as a calendar. Tasks with due dates can then be organised as deadlines, visually. That excited me to a concerning level. Add images, tick boxes and categories for organisational utopia.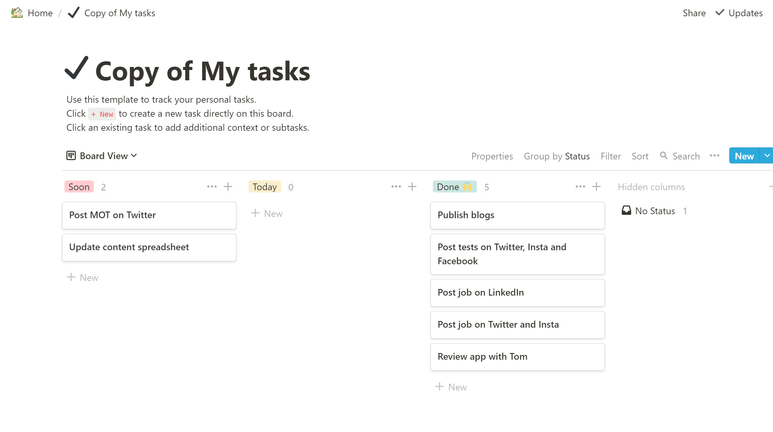 The nicest thing is that all this organisation is up to each person. Their own personal needs for managing their work are accommodated, even when accessing shared team pages. They can choose the format they want to view the content in and where they store the page within their own filing system. Office 360 could never.
Considering how vital different ways of thinking are to team collaboration, this is an important feature of Notion, and allows your business to support people's individual (and not necessarily neuro-typical) working styles. Not what you would expect of a free productivity tool.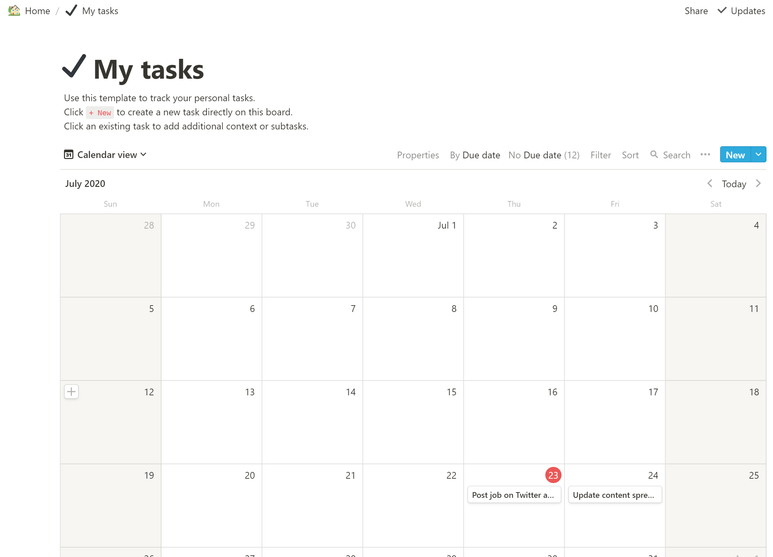 3. Use Notion as a content production management tool
Notion has a variety of templates you can use when creating pages, which contain different modules like task lists, pin boards, calendars and so on. The content calendar template is a variation on task lists, so content pieces can be organised by progress or team member – but then also viewed on an actual calendar by deadline.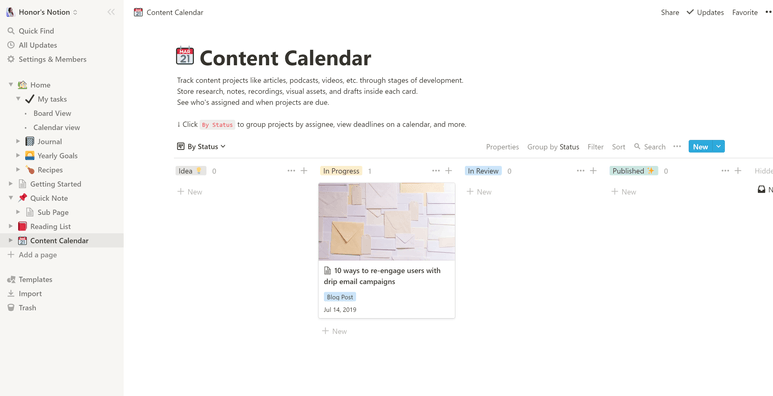 Each card you add can contain files, images, links or copy needed for the piece of content, and it can also be assigned to people. If each team member has a separate, free Notion account, all they need to do is follow this content calendar page to get updates or add it to their own Notion navigation. You can also set up to five guests on any of your pages, who can then edit content.
Forget Trello – Notion is the free productivity tool we've dreamed of
Budget for team tools is a luxury, so finding out how extensive Notion's free account is has been a delight. Even if it was just for personal use, I would be recommending this tool. The fact that it's easy to bring small teams together for free as well? Mind blown, truly.
Another free tool I recommend for small marketing teams is Canva – design software for non-designers.