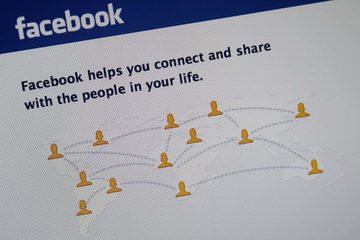 If you've set up a Facebook page for your business and are raring to go, it can be tempting to just fire out loads of updates each day in the hope that something sticks.
You then find that your increase in output has not attracted thousands of new fans, lose faith and suddenly a tumbleweed is rolling across your wall.
When it comes to Facebook page updates, it's most definitely all about quality, rather than quantity.
So the next step for a page owner is to work out what they are going to say, and when they are going to say it.
What should I post on my Facebook page wall?

Message content can be based around:
Exclusive offers/free samples for Facebook page fans
Examples of work carried out/produced by your business
Photos and videos produced for your business
Your take on news items or features that are relevant to your customers (including a link to the original article)
Questions to your audience, that will help provide valuable feedback
Positive comments from customers (if online elsewhere, provide a link).
When should I post on my Facebook page wall?
It's best to post a maximum of two updates per day – if you think you will be posting less frequently, so maybe once a week, that's fine too. Plan out when you are going to post messages on a calendar, which will remind you or others when an update needs to go up.
So, for example, if you run a hair salon you could plan out something like this:
Monday – special offer such as 10% off this week for Facebook fans
Tuesday – news of a new product in stock
Wednesday – ask fans what they think of a celeb's new hairstyle
Thursday – ask fans their opinion on the best shampoo/conditioner on the market
Friday – before-and-after shots of a customer's new hairstyle
Saturday – ask fans to post pictures of their going-out hairdo
Sunday – remind customers of 10% off this week for Facebook fans
Remember to keep posts short and sweet – and don't panic if a customer posts something negative! This provides a great opportunity to show the online community that you face problems head on and really value the experience your customers receive.