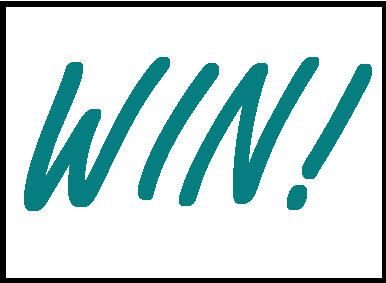 Competitions can work well when it comes to getting your company name out there, improving brand loyalty and enhancing the image of your business.
This certainly applies in the social media world – a competition on Facebook or Twitter can be the trigger that prompts someone to follow or like you, and then once they are on board you can work on keeping them engaged with your brand.
And it doesn't need to be an expensive thing – for example, if you are a hairdresser you could offer a free cut or colour or a newly-stocked product to the lucky winner. Sell cakes or handmade biscuits? Offer a box of goodies as a prize. Cleaning company? Offer a one or two-hour slot.
Essentially, try to tie the prize into what you do as a business – not only is this the most cost-effective way of doing things, but it will also help raise awareness of your products and services.
Competitions on Facebook
If you are thinking of using Facebook as the platform for your competition, it is important to understand that using the wall to host a contest goes against Facebook's rules. Saying something such as 'like us to win' is also against the rules. You can say 'like us and win', but the actually 'like' can't be the entry mechanism – so the 'like' can be required to access the competition, but it can't be the competition. It is also against the rules to notify a competition winner through Facebook itself.
Facebook ads can be useful to help give your competition a boost. If you are, say, a beauty salon in Basingstoke, consider putting £50 aside to target women in the town. Find out more about how Facebook ads work and how much they cost.
Remember to push your current customers towards any competition you are running. They may already be aware of you in the real world, but that like is valuable and can help bring you closer to them.
Competitions on Twitter
Consider a 'retweet to win'-style contest, or a competition where users tweet an answer of idea to enter. You could also pick a follower at random.
Consider using a unique hashtag to keep track of entrants. With the old-style and new-style retweets both possible, you don't want to miss any entries at all.
The restaurant chain Giraffe (@giraffetweet) regularly runs competitions on Twitter, as does @yellbusiness – take a look at these in order to get some ideas together.
Note: It's also important to have terms and conditions in place and to ensure your content is legally sound.