We hear it all the time that the more backlinks or inbound links you have coming into your website, the better it is for optimising on search engines. The primary purpose of these links should be to drive new visitors back into your site, this is why they have always been a positive signal for search engines when it comes to determining your importance (one of many signals). In an ideal world, these links would build up naturally over time due to your content being unique and compelling, helping push up rankings and driving traffic to your website.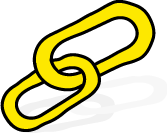 A simple idea which has been heavily abused over the years, but the search engines are fighting back. Quality links are hard to obtain and it is easy to get drawn into buying links or exchanging links with random unrelated sites.
How many of you have received emails from SEO companies offering to build links for your site through blog networks or host articles on your site for a price ?
Google is starting to take action against sites who manipulate rankings, so now is a time to be very careful about who you partner with to help with your local SEO campaign. SMEs may only get one chance of getting things right and mustn't be drawn into a cheap, short term approach.
A casualty in the most recent action against such blog networks was BuildMyRank. They had an extensive network of backlink sites which were de-indexed almost overnight. Any sites associated with this network therefore lost any link counts and will have seen a drop in their search engine rankings.
The best link building strategy is to get your links embedded into the content of an engaging article on a website surrounded by related context. Share this online through a connected audience, and encourage sharing using social media.
There are no shortcuts to optimising your search engine visibility, so remember to focus on organic growth as this will be longer lasting and more meaningful.