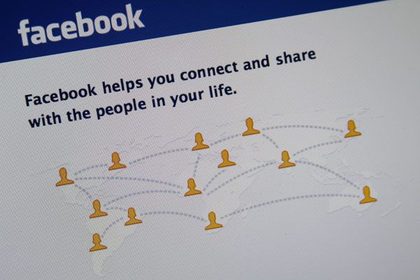 Picture yourself face-to-face with Davina McCall. You've found yourself on the popular Channel 4 game show Million Pound Drop. The screens flash up with your answer options – one… 'page', two… 'group', three… 'person'.
And the question is this. If you are a business, which type of presence should you have on Facebook.
If you ever do find yourself desperately searching for answers in order to win life-changing sums of money and this question is posed, luckily it's an easy one to answer. If you are looking to set your company up on Facebook, a page is what you need.
But why? Well, there are a few key points which make a Facebook page the road to go down. You may have spotted others using a group or even a personal profile to represent their business on the social network, but long-term this won't work out for them.
Going for a personal profile means a business can quickly get lots of friends by putting in friend requests.
However, there is an upper limit of 5,000 friends to a profile and, more importantly, using a profile instead of a page violates Facebook's usage terms. So it could well get shut down.
Choosing to set up a group means that whenever anyone wants to join, they need to be approved or added by other members. It's also impossible to send your group a message if it has more than 5,000 members.
Going for a Facebook page means you can:
message your fans when you like
have an unlimited number of fans
let people sign up to your page automatically, just by liking
comment and like your page on other pages
obtain a custom URL
get access to page insights – something you don't get with a profile or group.
That last one alone should be enough to persuade anyone, as the insights can show how people consume and engage with your page in great detail, and for free. For instance, the detailed reports available will outline exactly which posts you put out prompted people to hide your wall posts from appearing in their timeline.
If you've already gone for a profile instead of a page, I have a lifeline for you. It's possible to convert a personal profile into a page and even turn your friends into fans.
However, if you have a group for your business, this can't be converted.