PGS Plumbers has been operating in and around London for more than a decade.
Here, the company's Guy Andrews explains how the business has embraced social media platforms like Twitter and Facebook to grow their online presence and engage with customers.
As a company that had used PPC advertising previously, we decided in 2010 that it was time to become more customer-centric with our digital marketing strategy and embrace social media – through the platforms of blogging, Facebook and Twitter.
We believed we could use these to build relationships, obtain more of an authoritative presence online and generate leads.
The digital strategy for PGS Plumbers is to bring our plumbing workforce and office staff closer to the customers.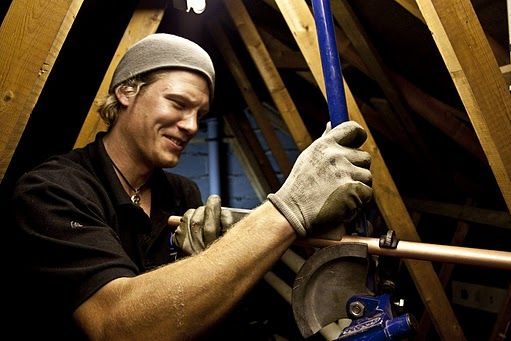 We try to achieve this by creating compelling content, geared towards the consumer, which inspires them to think more about their home plumbing, heating and electrics.
Getting the general public to engage with their plumber online isn't easy. Consider how often people need a plumber – on average maybe once or twice a year – and with that in mind it can be hard to inspire them want to read updates about their local plumbing company. So it's crucial that we create a very accessible level of content to the consumer that can appeal regardless of whether they need a plumber or not.
Analysing the target demographic was the most crucial part of developing our 'voice' over social media. Adopting a natural, yet informative, tone of voice over the various social media platforms has been vital to help ease any inhibitions customers might have had before interacting with us online via Facebook or Twitter.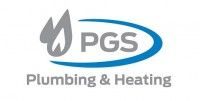 The epicentre of our digital strategy is our blog. We update this strictly three times a week, providing original short articles on current plumbing, property maintenance, renewable energy and energy saving topics.
By opting to focus on consumer content, rather than B2B, we felt that other companies would be more inclined to re-post our blog entries to their online followings – and this has been the case.
We try not to use the blog as a sales tool, rather as a platform to boost our online authority in the plumbing sector. Our aim is to have an archive of valuable property maintenance-related content that is easily accessible to customers.
We occasionally post up company news, but this is rare.
It is from this constantly-growing resource of information that we fuel our engagement over social media.
Having useful content to promote and let users engage with has been a key factor in the growth of our online following – particularly on Twitter. As a by-product of promoting original content to consumers, we've also built excellent links with other businesses online, such as Yell, UpMyStreet and B&Q.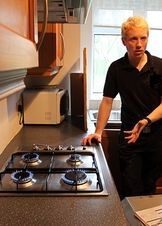 Twitter is our main platform outside of the blog for social media. We use it as a form of customer support, lead generation and B2B relationship development.
As the people who operate company's Twitter accounts are generally office based – sometimes even at senior management level – it easy to create tight links with the people actually running the company.
To give our Twitter followers some more compelling content, we encourage our workforce to send in photos of the jobs they've completed, which then get posted on our Twitter and Facebook accounts. We carefully monitor this content and how the users engage with it – everything gets tracked using HootSuite's short URL service.
As we move forward with this online marketing campaign, it is becoming increasingly evident that social media does work in the plumbing and heating sector – providing you don't just use it to plaster adverts over people's news and Twitter feeds.
A balance has to be created between pushing your services and interacting with customers, and without a gimmicky front-person to act as your online identity, it is quite hard to achieve. However, stick to the policy of quality comes first and you'll soon discover that growing a following isn't unachievable – regardless of the size of your business.
Thanks to PGS for that insight. How do you use social media for your business? I'd love to hear your thoughts.