Social media can seem like a minefield to the uninitiated, but is becoming more and more crucial for businesses of all kinds. This handy social media jargon buster should help you understand some of the most common networks and terms. Want some practical advice on getting started on social? Take a look at my previous article, Social Media for Beginners: 10 Steps to Business Success.
In this article I will be mainly talking about the five social media platforms I mention below. There are many social platforms, each with associated terms, but knowing about these five will stand you in good stead.
Social Media Platforms
Facebook is a social networking site which opened to the public in 2006. As well as creating your profile and sharing text, images, links and videos, you can create and participate in groups to discuss a shared interest, create pages for your company, as well as liking and following other pages to keep an eye on what they are doing.
Google+ allows its users to share text, images, videos and links with their followers. You can also follow people, companies and groups and add them to "circles," effectively categorising them, so you can browse through post from each different "category" at a time. You can also create a page for your business, which interlinks with Google results to make your business easier to find.
Instagram is a social photo-sharing network, centred around use on mobiles and tablets. It allows its users to follow others and share photos and short videos with the people that follow them. You can also share your Instagram posts easily to Facebook, Twitter and a handful of other platforms.
LinkedIn is a social platform based around business networking. You can "connect" with people you know, see who they know, and broadcast links and updates to those you have connected with. You can also create a page for your business that people can follow without connecting with you directly. Because it's for business only you may feel that it is a bit more stuffy and formal, but used correctly it can be an incredibly powerful tool.
Twitter is a network that is based around sharing short posts; Twitter posts can only be 140 characters maximum. This limitation adds an interesting twist as it forces people to be succinct and to the point. This also makes it an ideal platform for sharing content such as images, videos, and links to blog posts and web pages.
Terms
+: The "plus" symbol is used to "tag" (see definition below) people or pages on Google+. You type the "+" sign, then type the name of the person or page. Example shown in image to the left.
@: The "at" symbol is usually used to "tag" (see definition below) users and pages into posts on a number of social networks. The first major network to use the @ sign specifically was Twitter, but now it is also used on Instagram and does serve some function as a shortcut to tag another user or page on Facebook and LinkedIn. Google+'s equivalent is the "+" sign.
Bio: "Bio's" are used on Twitter and Instagram, where you can provide a little bit of text introducing yourself. Whilst all social media platforms give you a chance to do this to varying degrees, the term is most closely associated with Twitter and Instagram. Example shown in image below.
Comment: If you respond to somebody's post on LinkedIn, Facebook, Google+ or Instagram, this is called a comment. It can usually be used somewhat interchangeably with the term "reply." However, comments and replies work slightly differently on Facebook; an initial response to a post is called a comment, and people can reply to those comments, creating a branching conversation structure under the initial post, illustrated here.
Facebook Insights: Facebook Insights is a platform that becomes available to you once your Facebook page (which is different to the personal profile where people can become "friends" with you) gets 40 likes. It allows you to see all kinds of analytical data, such as which of your posts on the page got the most likes and shares, how many people visited your page, and demographic information about people who have seen or otherwise engaged with your page.
Feed: Whenever you log into a social media platform, you are usually presented with a list of posts that the people you follow have created. This is usually called your feed, and in most cases is accessed from the site's homepage once you are logged in.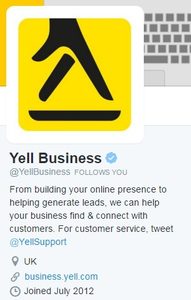 Follow: If you find another user or page that you would like to see updates from in your "feed" (see definition above), then you can follow them. Follows are fairly simple on Twitter and Instagram, you see a user who you like and you follow them, but follows are a little more complex on the other social media platforms mentioned. Google+ requires you to add people and pages to circles, of which "Following" is usually one. LinkedIn allows you to follow groups and business pages, but if you want to see posts from a user's personal page you will usually have to connect with them directly. Facebook has an option to make your personal profile "followable," though if you want to follow a business page, this is done by "liking" the page.
Friend: Friend as a term is only really used on Facebook, and occur when two users of personal profiles agree that they are happy to see posts from each other. It's not really used for business pages or groups.
Hashtag (#): Hashtags are a way of labelling posts about a certain topic, and can either be used in line with text or included at the start or (more commonly) end of the message – this tweet uses a mixture of both.
How Can #Marketers Use #TV #Ads to Drive Searches? https://t.co/BlNz2VGAZF #Marketing #TVAds #Search

— SEO Zib (@SEOZib) November 6, 2015
Hashtags are an important thing to get to grips with, especially on Twitter. Mashable have a great article discussing the ins and outs of their use over a number of platforms.
Like: Most social media platforms have some kind of function whereby you can "like" other people's posts, but dependent on the platform, it may not use the word "like" for this function. For example, Twitter's like function used to be called favourites, but was changed to "likes" just last week. Google+ calls theirs "+1's" Facebook, LinkedIn and Instagram all simply call them "likes."
Lists: Lists are a function on Twitter whereby you can separate the people you follow into categories. You can name the list whatever you like, and can add and remove people from it, whether you follow them or not. You can choose whether you want your lists to be public, and visible to all other users on Twitter, or private and therefore visible only to yourself. You can then use the list to view the posts just from the people on that list, filtering out the rest.
Page: Pages are used on Facebook, LinkedIn and Google+ to represent an organisation or group. A Facebook page (sometimes referred to as a "Like Page") is separate to your personal profile, and works slightly differently, allowing people to "like" your page rather than become your "friend." LinkedIn pages work in a similar way. Google+ pages for businesses are also comparable, but have the added bonus of appearing in search results for your company.
Post (noun): A post is a single piece of content that is shared on social media. The Twitter and Google+ examples shown above are posts.
Post (verb): The act of creating a post, as above. Example: "I just posted to Facebook."
Retweet: If you see someone else's tweet that you want to share with your own audience, you can retweet it. When you retweet, you can add a comment of your own by choosing the 'Quote' option, or just share the post as is.
Share: Sharing is a biggie for social media. For example, if you see an article, video or page that you think your social contacts would be interested in, you can post the link to your network of choice for them to see. You have then "shared" that link. The term is also used on Facebook for when you see a post that you want to be visible to your friends, followers or to those who like your page, and in this respect sharing on Facebook is the equivalent of "retweeting."
Tag: When you "tag" someone in a post, you are effectively mentioning them in a way that lets them know. You can use tagging to refer people to others, or if you post something that you think would be of particular interest to another person, you can link to the content and tag the person in the area where you type your own comment. This is sometimes referred to as a "mention," especially on Twitter.
Tweet: A tweet is a post on Twitter. These posts is limited to 140 characters of text, but you can share images, videos and link to content from elsewhere. The post shown under the Hashtag definition above is an example of a tweet.
Twitter Analytics: Like Facebook Insights, this is a part of your Twitter account that provides you with analytical data about your Twitter posts. It shows you interesting data about interaction on Twitter, such as how many people have seen your tweets, how many people have visited your profile, how many people followed you and how many times you have been mentioned (tagged) in a post, all within any given date range.
If you are hungry for more definitions, check out Hootsuite's ultimate glossary for a much more in-depth look.
Still stuck, or think I've missed something out? Let's have a natter down in the comments.
New to social media? Having trouble with some of the technical terms? Check this out!
Click To Tweet
All of the information in this post is correct as of November 2015.