When discussing marketing strategy with business-to-business (B2B) organisations, at some point the question of social media usually comes up.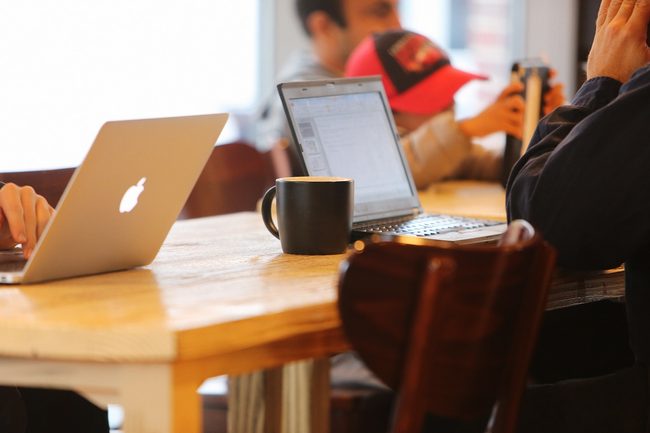 And whereas with B2Cs the questions tend to be based around how they can make their existing social media work more effectively for them, with B2Bs the first question is often "Do I really need social media?"
More often than not, the answer is yes. 84% of B2B companies have a social media presence of some form online – they know they can't afford to miss out. Here's why:
1. It can help gather and nurture leads
Social media is often lauded for its instant access to the end user; you may have to do some work to build up your specific target audience, but once they're following you you've got a captive audience to receive your messaging. As a business selling to another business, you may not see how this can apply to you; social media is a great way of reaching individuals sure, but aren't most other businesses on there to push their own products and services just as you are?
You may be selling to other businesses, but at some point in the sales funnel you'll be having a conversation with an individual – and this may well be on social media. While this individual will be purchasing on behalf of a wider organisation, they're still an individual – and so having a platform on which they can approach you is crucial, as is one from which you can reach out from. Social media can make your business that little bit more accessible to other businesses.
We know that people tend to consult over 10 different pieces of content about or by a company before making a purchase from them. Social media presence gives you an effective way to get lots of content in front of users, warming them up for a potential sale at a later stage. You can even increase the reach of posts by using appropriate hashtags or posting in relevant groups. Also ideally you want members of your target audience to come across you before your competitors.
2. It's a cost-effective recruitment tool
You may not be recruiting now, but when you are, social media can be one of the best ways to reach prospective employees. I manage two social media accounts focussed solely on recruitment, and when compared to advertising or using recruitment agencies, the cost per member of staff is often significantly lower. Recruitment is expensive, so if you can find a more cost effective way to reach your audience on a platform you know they probably frequent like Facebook or LinkedIn, then you can potential reduce your recruitment costs – or at any rate widen the net for prospective talent.
Paid boosts and adverts on social media can get your posts in front of a much wider, targeted audience, still cost-effectively and with the potential for excellent engagement and click-through rates.
3. It's a natural SEO boost / web presence enhancer
As Google's search algorithm increases in sophistication, the need for good, natural SEO becomes ever more pronounced. This means you need exceptional content – and exceptional ways of channelling your audiences to it. Having a good presence on social media, at its very simplest, is another gateway to your services for your business customers.
People sharing and linking back to your content online is a significant marker to Google of your website's quality and user experience, and they'll rank your website accordingly.
Three arguments in favour of B2B social media via @YellBusiness
Click To Tweet
Read more