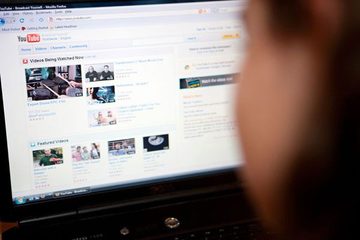 To get more people to look at your web video on YouTube, you need good content, effective optimisation and efficient promotion.
Content
Your online video needs to be relevant and valuable to viewers. If it's different, exciting, and interesting to watch, more people will be interested and might recommend it to others.
Think about the story you're telling and how you're going to illustrate it. Aim for a mix of methods to maintain interest – 'talking heads' can give information, but you might also need good graphics live-action footage or still photographs.
The maximum length of a YouTube video is 15 minutes – but don't use it all if you don't need it. Keep the content short and to the point. Edit the video ruthlessly so that it works effectively – and ask others for their opinion, to take advantage of their 'fresh eyes'. Remember that if viewers are bored, or find your video difficult to understand, they'll look elsewhere.
Aim for the best production values possible within your budget and the 2GB size limit. The video should look polished and professional, with high-quality visuals, clear sound, a confident presenter, and interesting graphics. It needn't be expensive, but it shouldn't be amateurish.
Optimisation
Optimise your video by adding information and keywords that people will search for. The more you include, the easier it is for people to find you.
Follow a step-by-step process:
Have two or three relevant keywords in the title of the video, including (if appropriate) general phrases that people might search for, such as 'Tips for…', 'A guide to…' or 'How to…'.
Make the description as complete as possible, including good keywords that describe the content clearly.
Have relevant keywords in the tags section – one way of finding these is to search on YouTube for similar videos and see what tags they use.
Use a thumbnail image that's sharp, eye-catching and informative – this will make your production stand out in the 'Suggestions' list. The optimisation information is added when you upload the video, but take time to prepare it in advance.
Promotion
Promote your web video as widely as possible:
on your website, include an inviting description of the video along with stills and a link
include a short description and a link in your email signature
if you have an email newsletter, write a short article about the video with a link
add the link to your social media accounts such as Facebook and Twitter
ask suppliers, customers and other stakeholders to promote the video