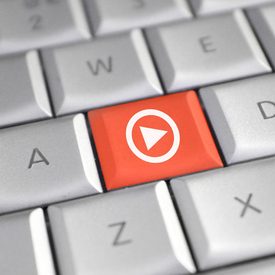 This should be the first question we ask when making a video, which makes it kind of embarrassing that I've been blogging for 5 months now and this is when I'm choosing to blog about it. Anyway…
The purpose of a television commercial is to barge into a persons living room and demand their attention and try to make the potential customer aware of/like/want to buy the product. This is NOT the purpose of an advert on the web (usually, but we'll get to the exception later). The purpose of a web advert is to appeal to a potential customer who is already searching for the product/service in question.
Your video is a short window of time during which you get to try and persuade a viewer, who is already interested in your product/service, that they should call you in preference to any of your competitors. This means that you don't need to spend time persuading customers that they need your product/service. They are already looking for it.
What are the two feelings that would persuade a customer to buy your product rather than a similar one or the same one from another provider? Eliciting these feelings is the purpose of your video and you should construct your video with this in mind. Transmission of information is secondary unless it helps in this aim.
Example 1
A video for a dentist is looking to give the viewer two feelings, a feeling of trust for the dentists themselves and a feeling that they are experts in their field. We could accomplish this by showing the dentist at work, showing happy customers being treated, and mentioning one or two technical aspects of the work that lets the viewer know that the dentist knows exactly what they are doing. We don't need to go into too much detail; we don't want to bore the viewer.
Example 2
A vehicle hire company needs to make a viewer realise that they have a range that can accommodate whatever vehicle they need and that the price will be competitive. To do this the video could feature a wide range of the vehicles available. The shots will need to be well thought out and full of movement as footage of cars and vans just parked in a depot will be boring. The video could also show a customer being served by a member of staff and driving off smiling, to show that they are happy with the price and the service they've received.
Example 3
A children's play area needs to let parents know that their children will be safe, and have fun. The video could show children playing, running around, bouncing on the soft play equipment, and all the other activities offered. It would be good to show staff interacting with the children, and probably the secure entry too. Laughing children and relaxed parents would be the key here.
Remember the purpose of your video is to get potential customers to call you rather than your competitors. Don't get bogged down with too much information, just enough to establish the feeling you need to elicit from the viewers, and think carefully about what you need your viewer to feel to encourage them to call you. Trust? Expertise? Care? Bredth of product range? Good pricing? Quality? Fun? Security?
Then show these feeling to your viewer.
The exception I mentioned earlier is the viral advert, and I'll blog about that next time.
Good luck.