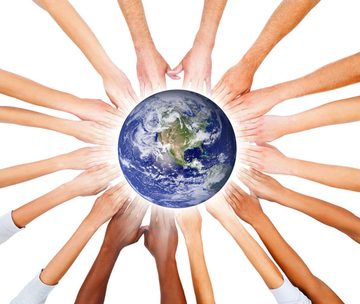 Social media is now part of everyday life. Some statistics suggest that over 20% of adults visit a social website every day, and business brands increasingly use social platforms as a way of reaching out to their customer base.
There are a number of significant benefits for small businesses who use social media marketing in a structured and goal-orientated way.
Driving traffic to websites
Regular use of business social media increasingly impacts on organic search engine results. This comes from the close relationships that have developed between Facebook, Twitter and Bing, and Google's ownership of YouTube and Google Plus.
In addition, social media pages can be used proactively to drive website traffic, through special offers, promotions and product information.
Building customer relationships
Social network platforms are a very effective way of creating a sense of community with customers, listening to what they say about your products, your service and your business.
Asking for feedback and acting on it are excellent ways to show customers that you care about them and what they think. This is likely to improve their trust in you, and give you a competitive advantage when it comes to pitching.
Promoting products and services
Social media offers an excellent way to promote specific product benefits, and especially to introduce new ones. The use of introductory offers or combination promotions (two for the price of one, or reduced price on complementary items) is a good way to create interest in products and to build the community relationship.
Increasing the benefits of promotional spend
Social media can be used to get more out of marketing budgets by using it for public relations, advertising and direct marketing. It costs significantly less to contact several hundred Facebook fans than it does to send them a mailshot by post.
Keeping on top of the market
Social media is helpful not just for promotion but to see what competing businesses are doing and what's being said in the market. As well as providing market intelligence, it will also help you develop a reputation as a business that knows what it's talking about.