Yes, that's right the YouTube Keyword Tool…!
We should all be familiar with the Google Keyword Tool by now and it's application in creating effective local SEO campaigns. Unsurprisingly, the way we use the information from these two tools is very similar and the desired result is the same, high rankings.
Click here for a link to the YouTube Keyword Tool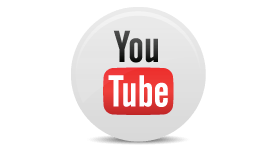 So let's take a closer look at how the YouTube tool works.
The key reason for using this tool is to research new keywords ideas that will help you connect with the right audience through video. You get to choose by either descriptive words or phrases or YouTube video ID's and URL's. The results from a search include suggested keywords and the monthly search volumes. The results can also be tailored for different languages and countries which can be extremely useful. In addition, you can also choose the demographic you are after i.e male or female, age and interests.
The great thing is that these results can also then be transported directly into an active Google Adwords campaign.
I see this as a tool to help SME's understand the full nature of how and what people search for and completing the picture as YouTube is now the 2nd largest search engine after Google.
The tool helps you identify trends in keyword usage on YouTube which is vital for keeping content relevant.
Once identified the use of these keywords within your uploaded video content is vital, you can see my post about optimising video content here.
I would suggest giving this tool a go especially if you have a lot of video content on YouTube. Note that you can always amend existing videos with this rich source of keyword information.
Hope you find this useful and feel free to post any questions below.