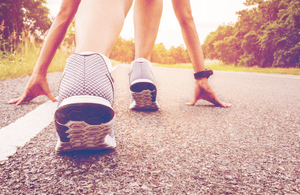 Outside of your business plan and targets and forecasting, what do you want to achieve this year?
As a small business owner, it's so easy to forget the less hardnosed things we always wanted to achieve. Those vague aspirations like 'giving back' and 'maybe taking a break from emails sometimes.'
I hope we can say that the worst our small businesses are going to face in the pandemic is over. Let's try to make room for our soft goals in 2022.
People
We all say people are the business, but that needs more than lip service. Our staff have got our businesses through some of the most challenging years most small business owners have experienced, while personally experiencing hardship of their own.
This year, in the middle of a recruitment crisis, retaining staff should be a goal for any business owner. So, that makes focusing on staff wellbeing even more important than usual.
Set some goals for staff benefits and incentives, along with your aim for employee turnover. This stuff doesn't have to cost a lot, but the results are critical for a small business.
Read my post about how to retain staff.
Community
Most of us hope that we can make a bit of a difference to our local area, especially when we run small businesses. Most of our communities have suffered over the last couple of years, and although we've suffered alongside them, if our businesses are still afloat, we're the lucky ones.
What would you love to be able to do for others this year? You could offer your staff a volunteering allowance, donate a portion of certain sales or start an intern programme.
Personal wellbeing
Maybe here we should change the word 'goals' to 'rules'. If you've been running a small business through Covid, chances are you're burnt out.
You can't run your business to the best of your ability if you're not taking care of yourself. It's just facts – facts we often wave away when the proverbial hits the fan. We think eking out a few more hours of productivity will make the difference, but it won't if it's at the cost of your health, patience and clear thinking.
I know you know this. I know I know this. Sometimes it takes someone else saying it for us to grasp it.
Set some… guidelines for 2022 about how you're going to make work healthier. It could be as small as shutting down your laptop every night so you're less likely to open it again (I've heard we're actually supposed to do this for the laptop's own good, too – oops).
'Work smarter not harder' is a cliché but think about what that means. Healthy, balanced, happy people work more efficiently than stressed monsters spinning their wheels and grinding their teeth. Easier to be around, too.
Growth
What silly goal would tell you you're really growing this business? Not finance talk – something that would impress your 10-year-old self.
A fancier car? New office coffee machine? Actually going on holiday? Start visualising the self-indulgent goal that you've always wanted to hit that would make younger you say, "Wow, you're doing well!"
It's a symbol and it will make you smile, rather than worry. Having only financial goals is too heavy.
Reputation
Is it time to shout a bit more about what you and the business are doing? Maybe more of an investment in your social profile or some brand advertising.
Speaking events can be a great opportunity to get your name out in your industry, as well as generate good content. They have a time investment, of course, but if you pitch ideas you're an absolute nerd about, it's not hard prep.
Encouraging other people in the business to take part in industry events is a good way to make sure everyone stays connected to their expertise and network. It says you trust their knowledge and how they represent your business, and public speaking is an excellent skill to have in any industry.
If you're going to build this into your business's culture, make sure you're first introducing internal presentations – intra-department knowledge sessions is a good start. It'll help everyone get a feel for how to talk about the business.
Read my post about how to get yourself a speaking gig.