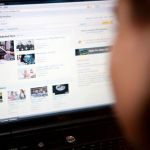 There are many video sharing websites out there. This post gives our recommendations as to which video sharing websites to target when using video to market your business.
Some leading video sharing websites have a specific arts, entertainment and/or music focus, for example Metacafe and Vimeo. These services may be of value if your business operates in such sectors but otherwise won't generally reach users who are looking for a business.
The following video sharing websites all reach an audience looking for a business and you can add your business video to any of these sites for free:
1. Yell.com
You can upload an unlimited number of videos to your business listing on Yell.com. Yell.com offers an advanced search so users can search only for businesses with videos. You can use the Yell.com video player to share your video on other sites, such as Facebook. Click here to upload a video to Yell.com.
2. YouTube
As well as being the most used video sharing site in the UK, YouTube is now the third most used site in world behind Google and Facebook. On YouTube's sixth birthday the company reported a massive 3 billion worldwide views per day in May 2011, up 50% from 2 billion views per day in May 2010. Google owns YouTube – Google no longer enables video upload but relies on YouTube.
See also our post on How to upload a video to YouTube.
3. Facebook
Facebook is the fourth most used site for video streaming by UK users, after YouTube, BBC and Vevo (Nielsen Videocensus, April 2011).
See also our post on how to add a video to Facebook.
4. Dailymotion
Dailymotion is the tenth most used site for video streaming by UK users (Nielsen Videocensus, April 2011).
DailyMotion, like YouTube, is indexed by Google, Yahoo and MSN. You cannot upload a video direct to Google, Yahoo or MSN but uploading to Dailymotion and YouTube may get your video picked up by the major search engines.
5. Google Places
You can set up a Google Places profile for your business and add up to five YouTube video URLs.