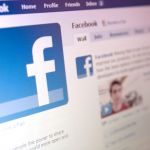 Facebook streamed 4.4m video streams to UK Internet users in April 2011, making it the fourth most used site for video (Nielsen Videocensus, April 2011). In addition to the videos streamed on Facebook itself, there are links out to other videos streamed on external websites. You can add your business video to Facebook to capitalise on this usage.
There are multiple ways to add a video to Facebook – broadly speaking you can either link to the video on external site or upload it direct to Facebook.
How to add a link to a video to Facebook
Paste the URL of your video (on another site) into your Facebook status box; Facebook attempts to grab some descriptive text and a thumbnail from this URL.
OR
Some video streaming sites enable you to post the URL of your video to Facebook. On Yell.com click the 'Share this' link in the video player and on YouTube click the 'Share' button below the video.
How to upload a video to Facebook
You can upload a video direct to Facebook. To do this log on to Facebook, first click 'Photos' under the Apps menu on the left hand side and then click 'Upload Video'.
You have three upload options. The first is 'file upload' which copies a video file from your PC. The second is 'mobile video' which generates a unique email address to which you can post status updates and/or videos. The third is 'record video' which enables you to record a video via Facebook using the microphone and webcam on your PC.
When preparing to add your video you may be able to take advantage of the following features unique to Facebook:
If you upload your video to Facebook you can tag the people who appear in your video. The tags will push the video to their news feed and those of their friends which will help it reach more potential viewers.
Facebook is not a search based site, it's a time based site. This means you can add your video so that it pushes to the news feed at an appropriate time e.g. a florist could post a Valentines video a day or two ahead of Valentines Day.
Use comments and encourage responses from other users to bump the video back up the news feeds over the following days e.g. 'Come and see Father Christmas arrive with his (real!) reindeers at10amon Saturday!'