In my previous two articles I looked at making big video projects. Why it's a good marketing idea and how you can gather the resources you need. Today I'll be thinking about co-ordinating all of the elements you have gathered.
If you've been following along you'll know that we are now at the stage of our production where we have a lot of resources. We have a plan and a script. There is footage that has been shot at the locations we had available and we have booked a fixed price video product with a producer. Something like the Video Plus product from Yell. We know that the fixed price video product has restrictions. That's how the producer is able to offer a low fixed price. Now our job is to co-ordinate our already obtained resources with the purchased product.
Co-ordinating your video marketing project will be the key to making it work. Let's examine how.
Click To Tweet
Co-ordinating With The Producer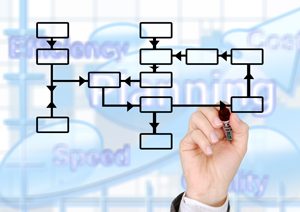 Before we begin our ambitious production we need to talk with the professional production company. We will discuss them incorporating our footage into the finished edit. Most companies will be only too happy to have a range of footage to work from. A greater range of shots in addition to what they will be able to shoot. Your script will also be a boon to them if they understand which elements of it they have to shoot. This is the first step where we have to begin planning carefully.
Most fixed cost video products have a time limited video shoot included in the package. It is often possible to buy additional time or locations but even then the time and localities are fixed. We need to know how many locations there are in our script. How much shooting is required at each one and which element of our video is the key. The most important footage is the footage we need our professional to concentrate on. That may mean that it is the product element or it may be a narrative scene that will drive viewers to want to buy.
The Shoot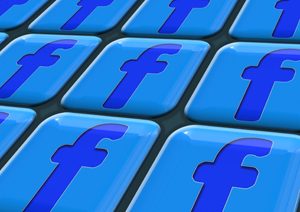 Once we have decided what element will be shot by the professional crew we then know what scenes we need our friends/volunteers to shoot. We also know which actors we need to be available on what dates. Now you can really get into the planning. A call sheet will let you lay out each location and date with the people required to be there on that date. This you can the send to the participants. Alternatively for a relatively small project, that involves people who know each other, you can use scheduling software or even create events on Facebook to manage the shoots. The important thing for us all to realise is that we can be flexible with our own shoots. BUT when we are paying professionals all of the promised resources must be in place.
Co-ordinating With The Director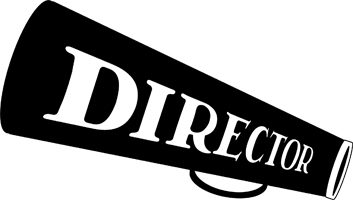 Did you choose to direct yourself or get someone else? If you were sensible you got someone with experience to do it. They need to have access to your production company. They need to discuss how the shoot that is part of your package will go. You may get a director as part of your package. Most low cost video product deals will use an experienced camera operator/director and keep the crew to a minimum. For your project we need these people to get along and probably allow the director who has done all of the other scenes to retain control. That means your professional camera operator doesn't need to worry about how the scenes all link together. They can concentrate on getting the best footage.
Co-ordinating with the editor.
The editor who will be editing your video as part of the package needs all of the details of what footage you will be providing. They also need the script and to know which shots go with which scenes. For this you need to go old school. Each shot should be proceeded with a clapper board detailing which scene, which take and which angle is being shot. Each video clip you send should be numbered to coincide with the numbers on the clapper board. It would be helpful to also include an annotated script detailing which shot numbers go with which lines of dialogue or directions. The script should also be annotated with which camera angles are to be used for each shot. I don't mean you should control the edit from afar.
I mean you should state that scene 2 was shot on a wide shot with both people, then a long shot to establish location. A two shot of person Y over person X's shoulder. A reverse two shot of person X over person Y's shoulder. There are close ups of person x and Y. There is a cut away of Person Y's hands etc. etc.
The point of you providing all of this information is to allow your editor to make the best editing choices. They will know what has been shot and also have all of the footage easily to hand and well arranged. We do this so they can complete your edit within the time restrictions of a fixed cost video product.
Was It Worth It?
When you get the first cut of your video you will know if all of the effort was worth while. What I would say is this; There's a lot of work that needs to go in to every video production. Companies keep your costs low by restricting the options you have to keep the time used short. If you decide to Go Big with your video you need to put in the time that isn't part of the package you have bought. The results can be spectacular and I've never seen a video where the effort wasn't worth it.
Read part 1 here
Read part 2 here