Happy Easter! "But it's September, I'm not thinking about Easter yet", you cry. However, if you're a chocolate manufacturer, you are. I know there's Christmas to come first but if you're a chocolatier, you thought about Christmas back in the spring… and if you didn't, you should have and you're probably in a bit of a panic right now. Go and sort that mess out and come back and read this later – I'll wait…
OK let's talk about…
Seasonal Video Marketing
Getting new customers is what it's all about, and recently I've been blogging about targeting potential customers in terms of the story you tell in your videos (here) and where you place your videos (here) and now in how you use seasonality to your advantage. Most business owners are very familiar with how their sales change over the course of a year. You know where the peaks and troughs lie. You know when you need extra stock or staff and when you can let more of your staff take holidays. You know how to manage your cash-flow to accommodate these seasonal changes and you know when to undertake maintenance work.. But the question is – how do you reflect this pattern in your marketing?
Reflecting seasonality with your video marketing strategy
I have a good friend who is a florist, a very successful multi-award winning florist. I remember asking her about the seasonality of her business, and being surprised at some of her answers. I would always have said that the busiest time of the year for a florist was (at least in the UK) the spring when you have Valentines Day followed by Mothers' Day only a couple of weeks later. But that is only one of the peak times and it isn't even the busiest one. She put me straight and explained that while Spring did have a couple of busy weeks, she also had a major peak before Christmas. However, the busiest time of the year for her is actually Summer. Why? The answer is of course that people want to get married during the summer. They want a lovely sunny day on which to have their happy day and get some wonderful photographs.
This means that the seasonal pattern for florists is a year with three peak sales periods. So the natural advertising periods for a florist are just before and during these three periods. Advertising timed to coincide with peak activity periods are a reminder to customers, who want to buy the product/service anyway, that your business is the best for them. This kind of advertising does not increase the size of the market for whatever product or service is in question but acts to seize more of the existing market for one particular business. The peak activity periods for every business type will differ depending upon factors that are unique to that market and you will know what your peak times are.
The key to seasonal marketing is knowing your business and the market in which you operate
Click To Tweet
The other reason to reflect seasonality with your video marketing is if your business undergoes seasonal changes. The obvious example is a restaurant with a seasonal menu. Your customers need to see your new menu. They need to see the food. They need to know about the seasonal changes, and this applies to all businesses that change regularly. The term 'seasonal' implies four times a year, but often business seasonality does not reflect the year's seasons. Restaurants often change their menus to coincide with harvesting seasons or game hunting seasons. But updating your video marketing every month can very quickly render your programme non cost-effective. A top tip I give to my clients is to allow me to design a modular marketing video. By this, I mean a video with several individual sections that can be replaced at selected moments of the year.
Seasonal video example 1: the florist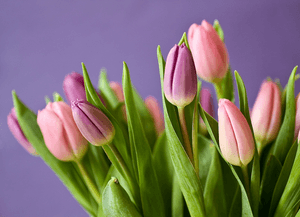 For this customer, I would shoot a short section covering each of the peak seasons of the florist trade, Valentines Day, Mothers' Day, the wedding season and Christmas. The rest of the video I would produce as per our discussion and agreement. I would then create four different versions of the company's video. The appropriate version can then be distributed, shared, boosted at the correct time of the year.
Seasonal video example 2: the restaurant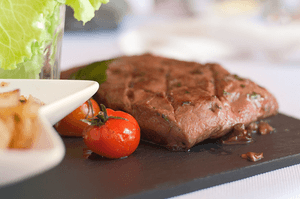 In this instance there is a little more work to do. Again, I would design and script the video to allow for a modular section that can be swapped out, but as it's difficult to produce dishes purely for the camera when certain foods are out of season I would allow time and budget to return to the client and shoot new segments at each important time of the year. This means that the master video remains but that sections are swapped in and out to keep the video relevant and to attract customers with each season's dishes. In order to keep the viewers' interest with each new video release, the new season section should be the opening sequence of the video.
There is another way to cover seasonality and keep costs low but I'll deal with that in my upcoming blog on planning a full video marketing campaign.
To take advantage of seasonal changes for your business you need to discuss production times with your production company, so that your videos are ready for release at the best time. You need to allow a sufficient leadtime for the video to be seen and sufficient time for the production. If you have a hotel hoping to capture business from people booking Christmas parties, you need to be thinking about your marketing strategy in the summer and starting your video production no later than September. October is too late as many businesses have already booked.
If you are in charge of the marketing for a public school, you need to release your video in January or February to catch parents who are thinking about booking places for the following academic year. To add to the complications, a public school needs to start production almost a full year earlier as I would suggest that interviewing pupils who are about to leave about the positive impact the school has had on their lives is a must-have for a video prospectus.
There are an almost infinite number of different seasonal business patterns and I can't hope to list a meaningful number here, so instead I'll say…
As always the key is to know your business and to know the market in which you operate. But you do know your business, and you know your market so now you need to use that knowledge. I'll close this time in the only way I can by wishing you all a merry Christmas… and if you're saying to yourself that it's only September and you're not thinking about Christmas yet, then I say to you, you should be!