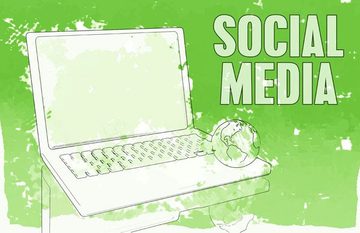 Social media shouldn't be seen as a replacement for other online marketing, but an addition to what you already do. It's effective for amplifying your marketing messages through sharing and for targeting your online marketing.
Social media optimisation of your website
Your online marketing campaigns are likely to direct people to 'landing pages' on your site. It's worth using a web design company to help you optimise these pages for social media. Ratings, comment boxes and share buttons all encourage visitors to interact with your site and spread its content.
Using social media alongside content marketing
Informative and entertaining content spreads quickly through online communities. Optimise your blog or email newsletter for sharing, too. Encourage further interaction with incentives to sign up to your e-newsletter or comment on content, for example. Special offers and competitions help you capture customer details for future email marketing campaigns.
Search engine optimisation (SEO)
Include search keywords in your social media pages to raise your profile. Twitter, for example, has its own search function, and Google can search blogs, forums and live comments. Links between your social media sites and your website will boost your rankings. A web design agency or social media marketing services provider can help you optimise your site for search.
An extra element in online advertising
Add social media links to your pay per click and display advertising to attract potential customers who'd rather find out more about you before committing. Use your adverts to provide incentives to 'follow' you, too – for example, 'Become a fan on Facebook to qualify for a special discount'.
Some social media sites (Facebook and LinkedIn, for example) enable targeted advertising on relevant pages. Many local directory sites, such as Google Places, allow ratings and reviews which can add credibility to your marketing messages.
Social media for market research
Social networking and social media management tools can give you insights into your market. Searches, monitoring of comments and encouraging ongoing feedback supply the information to target your online marketing more effectively – and benchmark your performance against your competitors'.