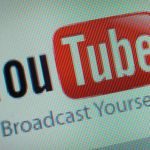 YouTube is a community and becoming an active community member can help your video rank higher within the YouTube search results.
Here are five factors which influence the ranking of videos on YouTube, along with tips on how to optimise for each one:
1. Title and description
Title and description are core to relevancy, see our post on optimising titles and descriptions for YouTube.
2. Views
The number of views as well as how quickly the video has attracted those views influences ranking on YouTube. Email a link to your video on YouTube out to supporters such as friends, family, employees and customers to fuel views. Equally use the share links within your YouTube channel to share the video to your Facebook and Twitter. Do these things asap after video upload to create momentum.
3. User interaction
If users 'like' your video or 'favourite' your video (using the links directly below the video on YouTube). Likewise if they 'subscribe' to your channel this demonstrates that your content is compelling. Ask your supporters to like, favourite and subscribe too. Add a message asking viewers of your channel to subscribe and give them a reason to do so, for example:
We'll be posting a video each month about how to care for your piano so please subscribe to our channel to keep in touch, thanks!
4. Create fresh content
Post new videos and/or tweak your description
Make friendly comments on related videos and a link to your own YouTube channel will appear alongside each of your comments.
Reply to comments left by users of your channel as this is one way to keep your channel fresh. Encourage comments by asking for feedback.
Create a playlist which includes your video alongside other popular related ones as user playlists often show up in YouTube results.
5. Inbound Links and Embeds
Inbound links from other sites to your video on YouTube act as a vote for your video. Also an embedded video (when your video is embedded on another web page site using YouTube's embed code) acts as a vote too. To access the embed code click the share link and then the embed button under the video on YouTube. By attracting more 'votes' your video on YouTube page you'll again positively influence its ranking.
If this overview has you looking for more tips on how to optimise your video for YouTube you'll find in-depth info on YouTube's Tips for Partners blog.