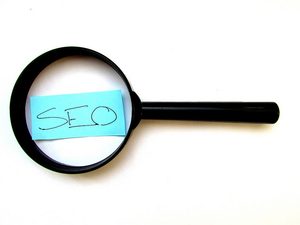 A modern SEO project is about so much more than keyword research. As Google's algorithm continues to develop, webmasters need to remain aware of ever more contributing factors to their search rankings.
Now website owners need to be aware of content quality, design, site maps, usability, mobile-friendliness, keywords, links and technical SEO, and it can seem like an overwhelming task.
A basic SEO audit to launch your SEO will give you intelligence on your own and your competitors' SEO performance, and ensure you're covering the basics.
1. Website accessibility and usability
Make sure your website is accessible for search engines and usable for humans. Check your website is indexed, and make sure it's accessible and user friendly – no page should be more than 3 clicks away from the home page, so aim for a relatively flat website structure. Make sure you've not accidentally blocked any pages from the search engines by checking for the 'robots.txt' file. Also check that your pages are loading fast enough, as slow navigation can discourage users. Use a tool like Screaming Frog to crawl your site and check for broken links and temporary redirects. Webmaster tools will also flag up these issues. You'll also want to create an XML site map, which basically works as a 'map' for search engines to find and crawl each page. It's important to keep this up to date and easy to read. You can create a sitemap yourself fairly easily by using XML Sitemap Creator, which you should then register in Google Webmaster Tools.
2. On-page content review
It goes without saying that your website copy must be good quality, but it's also important to ensure you have good keyword placement. You should populate your H1s, H2s, title tags, alt tags, URLs and meta descriptions with your keywords, as well as the general copy (but in a natural way).
The title tag is especially important as it's the first thing people see when your website comes up in the search results. A well-written keyword rich meta-description is also important as it shows up in search engine results and can impact on whether the searcher decides to click on your site or not.
Optimising your images with keywords (both in the alt tags and the file name) can also boost your website's optimisation.
Make sure all your URLs are as short and clean as possible – they're also a great place to put keywords.
You'll also want to check that every page of your website is optimised for a different keyword phrase – when multiple pages target the same keyword it can confuse the search engine crawlers.
3. Internal links and back links.
Back links are those that come from other websites, and search engines review these and rank your site according to their volume and quality. You should review the quantity and quality of your back links in your SEO audit to help you to inform an on-going link strategy.
Internal links are also important, as by linking related pages together you make it easier for search engines to crawl your site, and for visitors to find other relevant pages.
During your audit you should ensure that your related web pages are linked together, and also review which external sites are linking back to yours. Ideally you'll want back links from reputable sites such as news sources or relevant companies, with high quality relevant site content.
4. Social media analysis
Social media can be a good indicator of how popular your website is with users; if you're getting a lot of social media mentions or engagement it's probably a sign that your website is user friendly. The easiest way to measure this is to check how much of your website traffic comes from social media in Google Analytics > Channels, but you can also measure the success of your social media via retweets, shares, clicks and other engagement metrics.
5. Competitor review
Reviewing your competitors' website SEO is essential. Insight into their keywords, links and website content can help to inform your own strategy, as you identify what they do well and not-so-well. I use Moz to help me to compare clients' website links and keywords to those of their competitors. You can also identify your SEO competitors – that is, competitors who rank highly for the keywords you want to rank highly for.
How to plan an #SEO audit: 5 easy steps Click To Tweet
Read more
#SEO and #PPC: six common questions answered
Why you still need pro-active link-building in a post Google Penguin world