Great. So now you understand the importance of having a video made, you've followed best practice and had a great video produced. Brilliant. So now what?
Getting a video made is one thing, but you need your customers to see it. Video is the opposite of that dodgy passport photo that you won't let anyone see. Video is that 60 seconds (or so) of you at your best that you need your customers to see.
How do you get your video seen? There are numerous ways but I've provided some simple (not to mention free) methods below.
Your website
Your website is likely to be the key shop window customers come across when they are looking for you online. Whether customers are typing in your URL or searching for you on Google, you want them to get a great first impression of your business and go on to contact you. Video can help you do that.
Easistore (a storage company based in the South East) provides a great example of how to introduce your business to customers using video on your website.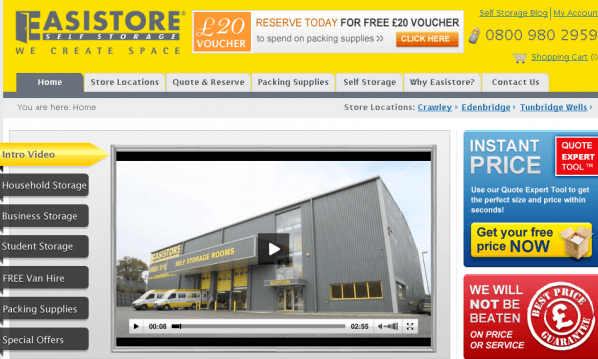 YouTube Marketing
It's the second biggest search engine in the world and it's free for you to upload your video so go ahead and get your videos on there. Not only can people find your video by title (e.g. your business name) but they can also find you by searching for keywords about your business. This means that beyond a video title you should to provide YouTube with keywords and a description about your services (like Cannon Raceway below). For more info on this, check out our blog about Getting more views on YouTube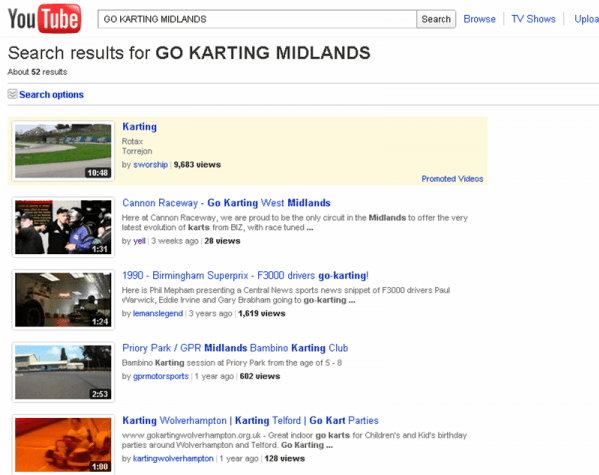 Search Engines
Remember how I was talking about the second biggest search engine? Well here's the big daddy of all search engines. We're now seeing more and more examples of videos appearing in Google blended searches – especially videos that have been uploaded to YouTube (see below).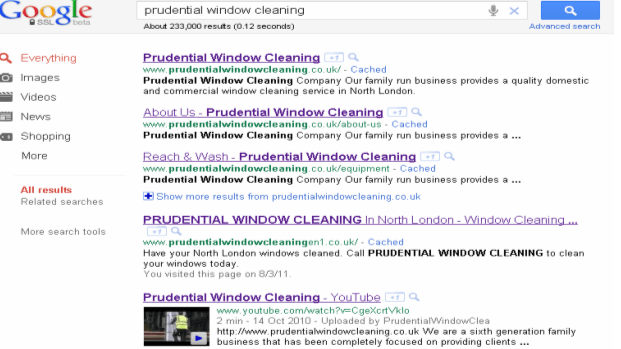 Social Media
And finally, you should of course add videos to your Facebook fan page and include links to your video in your tweets.
To sum up, whatever the money and/or time you've put into getting your video made, give that great video about that great business of yours the best chance of being seen.