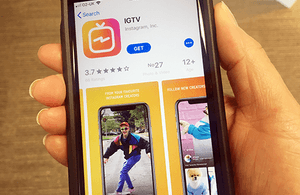 Instagram announced last week that it will be increasing most users' video length limits from one minute to 10 minutes.
In bigger news, Insta will also be launching a brand-new video platform for longer content called IGTV.
The mission: to steal YouTube's frantically-popular teen vloggers.
What's the deal with IGTV?
IGTV is a bid to be the YouTube everyone wants since YouTube turned against small creators. Users with small, loyal channels have seen their ad revenue drop massively over the last year (YouTube now requires an audience of 1,000 subscribers and more than 4,000 hours of content for a user to make money off ads) and the platform has been criticised for how it applies bans and removes content.
IGTV will be a new stand-alone video app that lets Insta users with huge followings produce videos up to an hour in length. It's a play that would allow video creators new exposure in a less cluttered environment. Young personalities drawing in big audiences with their video content seem to be IGTV's main target, and with everyone swapping their blog for visual media, that's a BIG target.
But let's face it – it's also a MAHOOSIVE revenue-spinner. Longer videos = more ad money. As Instagram is owned by Facebook (currently seeing a HUGE decline in young users), it should be no surprise that ad monies and more yoofs is the aim of the game.
"We are committed to helping [creators] build their careers and make a living doing this work. After launch, we'll be exploring and testing ways to help creators monetize."

Instagram spokesperson
Instagram is a very simple user experience. It makes sense that the bosses would see the need for a separate app but it still feels a little odd to me. It has had moderate success with its sidekick apps – Boomerang is everywhere – but for such a major addition to the brand's strategy, it seems like a bit of a risk. There's is talk of IGTV also being a 'bolt-on' to the app but how that would work is anyone's guess at this point.
UPDATE: IGTV icons are now appearing in the latest version of Instagram and a lot of the big accounts I follow are already slapping their Stories content in there. Now I see IGTV within the Instagram app, I get it – lovely addition, and more user-friendly than Stories. What I don't get is the need for a completely separate app.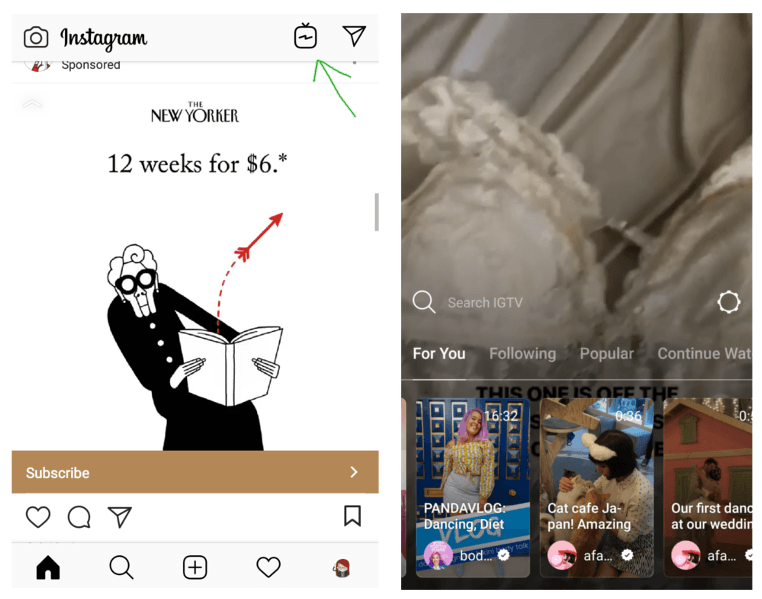 IGTV features
So far, all we know is that videos up to an hour will be possible, and the format will be vertical. Snapchat was the pioneer of this phone-friendly format, and YouTube hasn't caught up yet. Instagram successfully stole Snapchat's Stories two years ago, and it will probably do just as well with its format.
"This is acknowledging vertical video is the future and we want the future to come more quickly, so we built IGTV."

Kevin Systrom, Instagram CEO
IGTV ads
Instagram is being cagey about revenue thus far but it'll likely launch mid-roll or pre-roll video ads from brands, and give a portion of the revenue to creators.
Facebook hasn't had much success with big video creators because it doesn't pay well enough (and did you hear even a whisper about it's new video channel, Watch?!), so Instagram may need to learn from that to make this the creator-focused (rather than brand-focused) platform it's claiming IGTV will be.