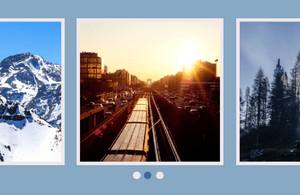 Can you tell I'm excited? I'm excited.
Instagram has always limited users to one image per post – unless you wanted to use its grid app, Layout, to cram multiple smaller pictures and videos in one frame.
If you were happy to pay for ads, you could have swipeable images but if you weren't, tough luck.
But this week, Instagram launched what I think is my favourite update of the platform's history: multi-frame posts.
What are multi-frame Instagram posts?
Well, duh. It's your usual Instagram post but you can include up to 10 images and videos for a viewer to swipe through.
In someone's feed, the post has dots under the image to show there's more slides.
On your profile, a multi-frame post has a little icon on it in the top right-hand corner, similar to video posts, to signify there are more images within the post.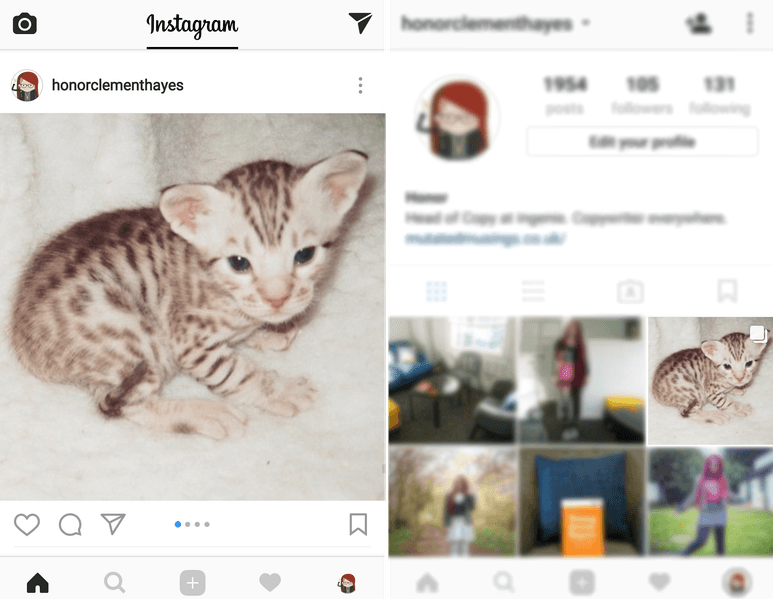 When uploading images or video to your feed, you'll see a new icon to select multiple photos and videos in the bottom right-hand corner. You can tap and hold to change the order once you've selected the ones you want to feature, and apply a filter to everything in one go, or edit each one individually.
For anyone with a visual business – designer, decorator, pool installer, photographer – this update is long overdue and will be a brilliant surprise.
Before, you'd have to rely on Instagram featuring all your posts on your followers' feeds – which, thanks to the algorithmic timeline update, was no guarantee. Now, when you DO get there, you can fit more stuff into each post for maximum coverage.
To me, this move seems like Instagram's segue into content, as opposed to just pictures. First there was Stories, cribbed from Snapchat, now… Moments à la Twitter?
Whatever the reason, for any small business that's using Instagram, this update is a huge positive and will make life a heck of a lot easier.
5 epic thing you could do with the new Instagram posts
1. Give your followers snippets from an upcoming report
No longer must you choose which image of your beautiful work you can show! Open with the front cover, show off some of the lovely graphics and end with the release date.
2. Launch a new line of products
One subject, multiple things to talk about. You used to have to spam people's feeds with post after post if you wanted to do that. Now, it's simple and elegant.
Imagine how great your products would look in one swipeable post. Sigh.
3. Showcase multiple angles of products
Why show just one side of your fantastic new product? People want to see top, bottom, back and front. You BET it'll be more tantalising.
4. Tell a story
With multiple frames, you can show a progression of content.
If you have an event, you can take pictures throughout the day and show them in one post. If you've launched a campaign, you can put all your content in one place so you KNOW a viewer saw it all.
5. Create build-up
This may be my favourite new possibility: the teaser. I can see a text-only opening line, followed by an intriguing picture. Then a short paragraph of text. Then the outcome, with the URL where someone can find what you're teasing.
Hooray!
If you're spurred on to try your own deliciously sliding Instagram posts but you're not in possession of such attractive subjects, try these post ideas for businesses without aesthetic products.