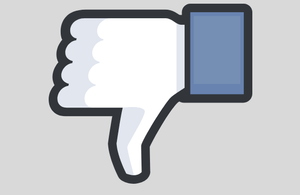 Facebook has been a staple for businesses for over a decade.
It's not even an option anymore; if you're setting up a business, a Facebook page will be part of the process.
But is Facebook past its best? Privacy controversy, terrifying election meddling and a tangled legacy user experience have left a sour taste in many users' mouths.
Young people are leaving Facebook
Recent research by Pew Research Center which estimates 64% of users aged 18 to 29 have made changes to their privacy settings and 44% of these users have deleted the Facebook app from their phone.
Even more worrying, our next generation of buyers (those 17 and under) make up just 3% of Facebook's users in 2018. For them, Facebook isn't even something you keep for the old photos and even older school friends; they don't join in the first place.
While older age groups are still engaging with Facebook, the younger people they joined for are leaving in droves. How long will Aunty Sue stay when all her nieces and nephews have flown the coop and she's got no one to stalk?
There's also the issue that these older users are far more likely to post recipes and bad iPad photos of their grandchildren than actually click on an ad and buy something. Sue logs in on her desktop computer twice a week but she's never spent 30 quid on a pair of bamboo false eyelashes because of a viral video.
Can Facebook save itself in the eyes of marketers?
Let's not forget that Facebook owns Instagram AND WhatsApp, two of the most ubiquitous platforms in the world.
As Facebook users have aged out of daily engagement (chased away by relatives' views on Brexit in many cases), Instagram and WhatsApp have become an even more vital part of most teen to mid-30s' routine: 1 billion monthly users for Instagram and 1.5 billion for WhatsApp.
Instagram has enticed more brand spending with IGTV and recent rumours about a similar stand-alone shopping app. WhatsApp has launched an API for marketers to access its immense user base – Facebook's attempt to claw back some ad revenue from a currently unmonetised platform.
We could, ironically, see Facebook saved by advertisers withdrawing their budgets from the platform. Although big companies are likely to keep at it because they can afford to spend what it takes to get seen, middling businesses are not seeing the returns they need to justify it.
So – will the field open up again for small businesses if there's less competition? A local business, currently getting no engagement because everyone's timelines are cluttered with paying accounts, could see a return to the time when small communities thrived on Facebook. Maybe.
Time to ditch Facebook or knuckle down?
It's not over. Facebook is still a titan of social media. Pay close attention to your stats and if you're spending on ads, take your results with a pinch of salt.
Count your engagement in actual comments and messages rather than reach – it's a more compelling and convincing metric.
Above all, see Facebook as a customer service platform for those who do use it. Don't rely on it solely for generating revenue or website traffic – it's too difficult to track and can be hard to convert. When it comes to Facebook in 2018, your return on investment is customer retention.
Start looking to Instagram for your advertising. Those 'millennials' you've heard all about for so many years? They're in their 30s now and their spending power, addiction and impulsiveness are big business.

Follow the money…