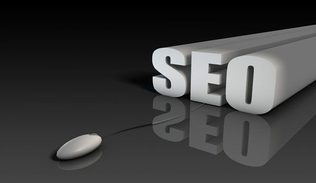 Summary of Myths
First page top ranking on a search engine – they're shocked you're not on it, and they'll get you there
Results which sound too good to be true
Guaranteed results
Instant gratification and success
Summary of Facts:
Any business considering hiring an SEO company should read Google's comprehensive guide on the matter. It includes the questions to ask and the potential pitfalls of hiring an unethical company. The guide is available here.
There is no quick solution to rank top of the search engines for terms that will drive qualified visitors to your site. It takes hard work and investment. Having a website which is built with search engines in mind is a great starting point to build upon.
Every business and every website is different. Even if the SEO company can back-up their traffic claims with evidence, it's important to ask the right questions on how they will achieve the same results for your website. You can always ask to speak to one of their existing clients and find out directly from the source whether the traffic claims hold true.
Nobody can guarantee results in a search engine. The key is finding a sustainable way to drive high quality search referrals to your site through ethical SEO techniques. A reputable SEO company should be able to guide you through this process in a transparent way.
A legitimate SEO company will be able to size-up the market opportunity for your site and deliver a detailed plan in order to get you there. Rule of thumb, if it's too good to be true, it probably is.
Don't underestimate how sophisticated search engines are at determining which links have been acquired unethically. Paying a company to acquire thousands of links for you in a short period of time will at best provide no benefit to your site whatsoever. At worst it could damage your visibility in search engines.
Bottom line
Be careful!
If it sounds too good to be true, it probably is.
Read the other posts in the mythbusters series:
SEO Mythbusters – Setting the record straight
SEO mythbusters – Rank top in Google
SEO mythbusters – Instant Gratification and success
SEO mythbusters – We guarantee results
SEO mythbusters – We'll deliver unbelievable results
SEO Mythbusters – We will get you thousands of links to your site
Five tips on what to do if you're not satisfied with your website search rankings