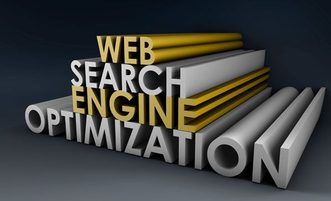 As if you're not busy enough, are you getting bombarded with marketing calls and emails, as often as one a week, even daily, from companies making staggering claims about how SEO can transform your business?
Our SEO-aware customers are sending us the emails they have received as they are horrified about some of the claims being made, and are hearing about more businesses falling prey to SEO scams.
As we enter a recession these 'SEO Golden Tickets' to success must seem tempting, and with all of the mis-information out there, there is a lot of confusion about what is true or false.
The world of websites is full of small marketing companies who exaggerate their expertise in Google. The reason they get away with such claims is because of all the complexity around how Google search works. The more complexity there is around Google search, the easier it is for them to make such big claims and charge exorbitant prices.
There have recently been some extremely dubious practices regarding the activities of some businesses offering to undertake SEO services. For example, offering to carry out services for a 1 month fee but then taking 12 months' charges. The business is then dissolved by its owners who simply go on to set-up a new business with a new trading name – leaving old customers with no means of being able to recover the overcharged fees. Others have used 'black hat' SEO methods which after some initial early success have then resulted in their clients' websites being "blacklisted". Meanwhile, the service providers disappear into the sunset with the client's money. So serious are these activities that some businesses have gone out of business as a result of falling victim to these sharks.
So, at the same frequency small businesses are being peppered with SEO misinformation, for the next week we will publish a daily series of SEO Mythbuster advice articles to help clarify fact from fiction, to help you distinguish between the good, the bad and the ugly, and real advice on what you can do if you're not happy with your website's search ranking performance.
Read more of our SEO mythbuster posts here:
SEO Mythbusters – Rank top in Google
SEO Mythbusters – We'll deliver unbelievable results
SEO Mythbusters – We guarantee results
SEO Mythbusters – Instant gratification and success
SEO Mythbusters – We will get you thousands of links to your site