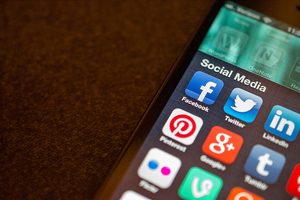 Social media is a safe place – a place where you can relax your corporate tone, put your feet up and have a bit of fun with your business's marketing. Right?
Well yes – but there is a limit. Social media marketing can be an opportunity to lighten up the tone a bit, but all the traditional marketing rules still apply. Regardless of the medium you're using, you are still targeting customers, shareholders, employees and/or recruits with your marketing, so your key messages still stand, and professionalism is a must.
Seven things you should never do on social media
1. Jump straight in
You've no social media strategy, no established goals, no content prepared and no key messages. Would you send out an email campaign without a plan? People are quick to single out sloppy corporate social media posts, so make sure you prepare your social media accounts and do the groundwork first. Work out who is going to monitor each site, what tools you'll use to monitor activity, and most importantly, how you're going to measure the results – because what's the point if you don't know if it's working?
2. Don't have a social media policy
Every week there's another news story about an employee being fired for inappropriate social media comments – or worse, a bitter staff member commandeering the company social media account! Before you set up your accounts and share those passwords, make sure every employee has read and signed a social media policy outlining what they're permitted to share on social media.
3. Get too personal
Some people run their business social media accounts as if they're their personal accounts. They post photos of themselves, throw their key messages to the wind, and start sharing random content from the web that isn't even relevant to their brand. While some personal content can be good for showing the human side to your brand, too much can seem attention seeking, spammy and confusing for those who've genuinely followed you for offers and company news.
4. Patronise your followers
Don't insult the intelligence of your followers by posting tenuous or overly chummy content – it's patronising, obvious and annoying. There's even a Facebook page dedicated to 'condescending corporate brands', with over 70,000 followers!
5. Repeat your content
It can be tricky coming up with a continual stream of fresh content, but your followers will quickly tire of seeing the same images and content again and again. If you're stuck for ideas, check out this post: Nine Tips for Easy Regular Content Production
6. Sell, sell, sell
People don't go on social media to be aggressively sold to by the pages they already follow; they're already being hit with ads from other companies as they scroll down their newsfeed! Keep your social media content engaging and "soft-sell", and aim to inform or excite the viewer.
7. Handle complaints badly
What would you do if someone posted a public complaint about your company on social media? If you don't know the answer to this question then you need to revisit your social media strategy. Some business social media accounts still fall into the trap of ignoring complaints – or worse, responding to them in a less-than professional manner and implying that it's the customer's fault (even when it is, pointing this out on a public platform isn't going to win you much kudos in the eyes of other customers). I recommend this approach for dealing with social media complaints:
Acknowledge the complaint. Don't ignore or delete the post, hoping that other posts will bury it. By addressing the problem swiftly and professionally, you demonstrate to other social media users that your company is on the ball with responsive customer service. And if the original complaint is rude and offensive, it makes your response look all the more professional.
Take the rest of the conversation off the public newsfeed. No-one else needs to know the ins and outs of the customer's problem – immediately request their contact details and tell them someone will be in touch to resolve their issue.
Read more:
How to say sorry on social media
Social media advertising: is it worth the money? Five things to consider
Seven things you should never do on social media
Click To Tweet
This article was originally written on 21 June 2015, and updated on 1 October 2020