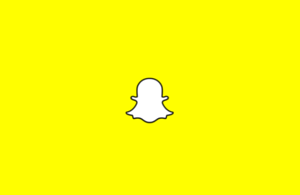 I've been ignoring Snapchat for a long time.
At first, I loathed the idea of a social media platform that was conning a generation of teenagers into sending photos they'd later regret, in the mistaken belief they would soon be gone forever.
Then, I loathed the idea of people only slightly younger than myself sending seemingly endless clips of themselves (and me!) doing nothing interesting. Then, I loathed the idea of time-wastingly pointless filters that would turn your face into that of an amusing rabbit.
Now – well, now I'm grudgingly having to investigate a little further. Too many brands are using it, too many popular youth figures are talking about it. The time has come. So help me.
How Radio 1 is doing Snapchat
Live vibes from the studio
More and more, I'm hearing the words "The cameras are on" when I'm tuned in to Radio 1. Radio is no longer a purely aural media – it's gone digital. Live photos of One Direction in the Live Lounge, videos of Nick Grimshaw being his gratingly kooky self, endless face-swaps and selfies…
It makes you feel like you're there, like you're invited to the party.
Extra content
For Radio 1, 'content' includes huge events like the Big Weekend festival and Sports Relief. To complement its image as a youth brand, it publishes a vast amount of extra content through Snapchat – stuff that makes its followers feel special because it's going off-air, straight to their mobiles.
News is teased during the station's Newsbeat that's only accessible through a Snapchat story. DJs often allude to tantalising pictures or stories that you can get if you follow Radio 1 on Snapchat. Where radio used to end when you left your car or finished cooking, it's now in the consumer's consciousness all the time through social media.
How Burberry is doing Snapchat
Infiltrating a future market
Snapchat is for kids, right? So what's a luxe brand like Burberry going to do with it? Well, for a start they're using how-to content to become a helpful voice these younguns turn to for fashion advice. And when the advice-seekers are minted enough to chuck £600 at a trench coat, guess whose they'll choose?
With the new Mr Burberry scent – about the only product readily accessible to under-30s – you now get a Snapchat code. Scan it, and you'll see a stream of tips for being a 'modern man'. In this still newnewnew space, Burberry gets to be the brand defining what the next generation's image of masculine style is.
So what's the point?
It's about building a legacy. Nurture the Snapchat generation now and they'll take your brand with them as they grow up.
It's also about branching out into lots of different media. Content doesn't just mean blogs and guides. It's 30-second video clips, GIFs, snapshots, audio clips, livestreaming, social event stories, custom filters… It's everything that delights us on the internet.
Don't get me wrong, I'm still not on Snapchat. But if I were a brand that hoped to make money from under-30s now or in 10 years time when they have the right cash, I'd be getting in there NOW.