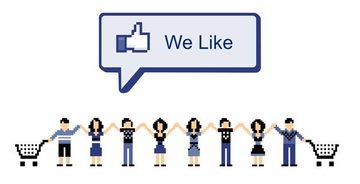 Social media marketing means using online social media sites, such as Facebook and Twitter, to promote your business. Used well, social marketing can be a cost-effective way to connect with customers, raise brand awareness and drive traffic to your website.
Many small businesses have found that having a social media strategy has helped them compete with other businesses. This is because a lot of your current and potential customers use online social networking sites. If you create content that people want to share, you could increase sales and referrals.
The main social networking sites
Facebook and Twitter are the two most popular social networking sites. But experts talk about the 'big five', which also include the business-to-business networking site LinkedIn, the blogging site WordPress and the video sharing site YouTube.
You don't have to be an expert to start using any of these. However, some guidance – from a website design company or a social media marketing services provider – can help you use them effectively. For example, a web design company can 'optimise' your website for social media by making it easier for people to share your content.
How can social networking help me?
It's important to see online marketing as part of your wider marketing strategy and not a replacement for traditional marketing, advertising or a website. Remember, people using social media aren't looking to buy, but you can use social networking to prepare the ground for making sales – for example, by:
demonstrating good customer service with quick responses to queries, suggestions and complaints
creating customer loyalty by building trust and rapport
establishing your expertise with insights into your industry
promoting offers to 'followers'
sharing news and information about your field
What are the potential problems?
When using social media, you should bear in mind that:
though the sites are generally free to use, you will need to make an investment of time
informal, off-the-cuff remarks can appear unprofessional and could harm your reputation
obvious 'selling' can be a turn-off for users
You will also need to be sure that you're engaging with the right people, and that your efforts are bringing some reward. Measurement tools can help you track your progress.
Social media marketing may be just that – social – but its successful use by small businesses is far from casual.