Anybody can be a celebrity nowadays thanks to social media, which has effectively given everybody with an Instagram account or YouTube channel a platform from which to launch "Brand ME".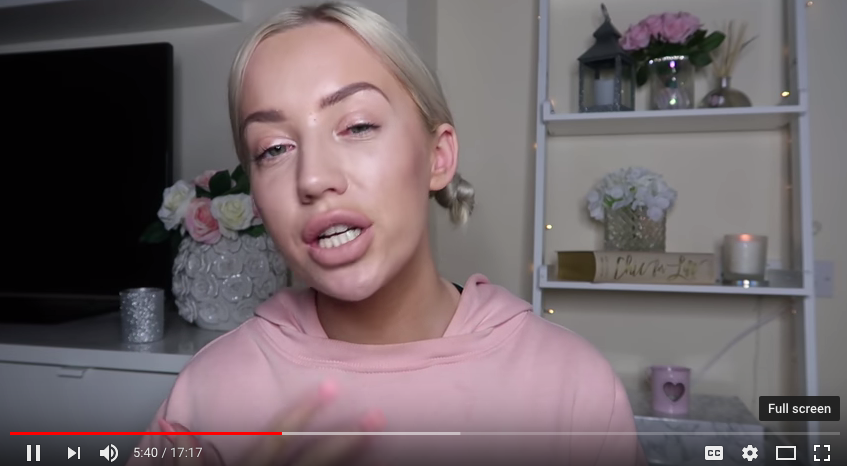 While some people turn their noses up at self-made celebrities, savvy business owners know that they can harness the power of these social influencers to their advantage – or so it would seem. As the recent public fall out between business owner Paul Stenson and influencer Elle Darby attests, the 'power' of social influencers now appears to be in question.
Paying public figures and celebrities to promote products is standard business practice for many, especially for fashion brands but also for everything from instant coffee capsules to soft drinks. Paying social influencers – or paying them in kind, with accommodation, for example – in exchange for online posts, likes and engagement is technically another branch of this paid celebrity promotion. The problem is, not all influencers are equal, and many businesses choose to collaborate with influencers with the wrong branding and the wrong audience.
When Elle Darby, who had 87,000 YouTube subscribers at the time, approached White Moose Café owner Paul Stenson to suggest a collaboration, unbeknownst to her she was about to start a global conversation about the practices and the worth of social influencers.
White Moose Café had more followers than Elle, and a distinctly different audience. While Elle's brand is upbeat and positive 'Beauty, lifestyle & fitness YouTuber', White Moose Cafe's is edgy, no-nonsense and irreverent: "The White Moose Café is the only 5-Michelin-Star restaurant on planet Mars. We specialise in high-carb, low-protein meals. We don't do decaf coffee, non-alcoholic beer or gluten-free dishes, as we firmly believe that you only live once. If you are not happy with any of the above, you are probably a precious snowflake in which case we don't want you in our café anyway." There's a clear mismatch.
Elle's pitch wasn't innately greedy or grasping as some have accused, it was framed as a collaboration opportunity, and she did discuss what she could offer in exchange for the 4-night stay. But while reaching out to collaborate in itself was not a mistake, Elle's target business was misguided and the written proposal flawed, with no examples of her content, nor information about her audience or why Paul might be interested to reach them. Even the reference to her successful collaboration with Universal Orlando lacked any evidence to back it up.
So it wasn't too surprising when Stenson rejected Elle's proposal, although the public outing was perhaps unkind. The fact that his public rejection instantly went viral shows that there are other business owners and individuals who don't really care for self-made social influencers. Not because they're "over 30" and so "don't understand social media" as Elle believes, but because they haven't personally seen any evidence to show that a social influencer can be of benefit to them.
In my PR role I have worked with several influencers. Some were lovely, some were shy, some were chatty, some were famous, some were up-and-coming, some were entitled and rude, a few were unreliable. Some delivered the minimum of the agreed content, others took the time to understand our key messages and created multiple effective posts. Some were paid by the local tourism board, others were 'paid' in accommodation and services. Some were genuine fans of our business, others were clearly just after a freebie – it didn't matter because the net result for us as a business was positive, each and every time. This is because we choose influencers extremely carefully, making sure that their following matches our preferred audience. We also negotiate the type and level of exposure we will receive.
What occurred between Elle and Paul might have a few social influencers worried, but as long as the businesses they reach out to tally with their own brands, then the tide needn't turn for them. Elle's mistake was not to research Paul's business before she pitched to him. Paul's was to publicly 'out' Elle and in doing so subject her to online abuse. His other mistake was to dismiss all future influencers out of hand (despite having a blog himself).
Social influencing isn't finished, it's still developing. White Moose Café is lucky to have brilliant and active social media pages with a solid follower base; Paul is his own PR machine, and he has a point when he says he doesn't need off-brand social media influencers.
But all businesses can benefit from on-brand influencers with a good following, reliable output and an advance content agreement.
READ MORE:
The Risks – & Benefits – Of Working With A Social Media Influencer
Elle Darby And Other Social Influencers – Have They Had Their Day?
Click To Tweet