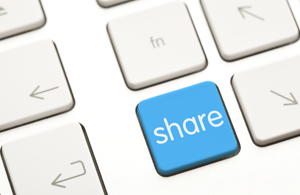 Sharing other people's content may seem counter-intuitive. Surely you want to be the centre of attention, so broadcasting good points that others have made is… strange. But the internet is a strange place (as some of us know more than others…).
Nowadays, not including some level of curated content in your social strategy can potentially put a proverbial chink in your social armour. When you really get into it, there are a number of different schools of thought, metrics and analysis that can be done, but for today we will just focus on the basics: strategically sharing content from elsewhere on your own social media accounts. The best starting point for any would-be curators.
So what is Content Curation?
You may often be surprised to see that some of the companies you follow on social media share content from elsewhere, sometimes even from their competitors. If you have already shared an informative article from someone in your industry on your company social accounts, then you have already dipped your toes into the waves of content curation. It shows that you keep up to date with the latest news and opinions in your sector, whilst also sharing and endorsing the thoughts of industry leaders.
Simply put, it means taking other people's periodical content (such as blog posts, infographics, etc.) and posting it on your own feed, giving appropriate kudos to the original creator of course, for your own marketing benefit.
Why get involved?
Well first and foremost, you get to appear active on social media, as well as tapping into someone else's knowledge and experience. This also comes with the benefit that someone else has gone to the effort of creating the content; all you've had to do is read it and click "share." It may also start a conversation with your followers, which is great; it means you are engaging people and they are listening. If you share content from a source that has an avid following, their fans may well seek out all of the source's mentions/tags, getting your message in front of them too.
There's an important note to make here: if someone wants to start a discussion with you about the topic of the curated content, please engage with them! Respond and chat, maintaining professionalism at all times. For this reason, I strongly suggest you steer clear of emotionally charged or polarising content. We are after acknowledgement and attention – not a flame war.
Sharing content from elsewhere also adds value to your own brand by building relationships with people who may not need your services now, but like the content you share. Therefore you are present in their mind whenever they jump on their social platform of choice, increasing the chance that they will remember you in future when they do need you.
If you are already creating regular content for your audience in whatever format, and you share someone else's article whilst mentioning them by name and tagging them into the post on social media; there is a chance that they may reciprocate the favour in future and share your content to their audience. Don't expect it or go and rattle their cage if they don't – it's not some unwritten law – but it can happen and a friendly and reciprocal attitude is always welcome online. Remember to return the favour if someone in your field shares your content first, find an interesting post or article of theirs and mention them to your audience as long as they are in keeping with your online presence.
Well, how do you do it?
It sounds simple. Find content and post it. But getting your hands on content that is in keeping with your online persona is tough. Don't fall into the trap of sharing after just seeing the headline. There may be themes in the article that you may not want to be associated with (at least not professionally). You must vet the whole article before you click "send."
Many find it beneficial to schedule curated posts in advance, using social dashboard tools such as Hootsuite or Buffer. You may wish to take a look at my earlier article about free social media tools for more information.
But how do you find the content to begin with? A friend of mine recently got me onto Feedly, a useful resource to find news and blog posts for just this purpose. If you find that there are a number of news outlets and blogs that you gravitate towards, you can follow them through one tool with Feedly. You may also want to look for persons of interest to your industry, thought leaders and business resources to follow on there too. Feedly allows you to add these sources to certain lists so you if you want to narrow down your topics, you can do so with ease. You can also save pages to look at later. Feedly can be accessed through your browser, or via their Android or iOS apps.
You may be already in the habit of finding this kind of content outside of services like Feedly. In this case, you may wish to use a tool such as Pocket, which allows you to earmark web content to come back later. Sidenote: yes, it's that thing that has been bundled in with the last few versions of Firefox. If you create a Pocket account, it will sync between all of your devices, so if you save an article to Pocket on your phone while you are idly browsing in a waiting room somewhere, you can access it from your laptop later and give it a proper look.
Remember to give credit to the creator, or at least the company or publication by mentioning them or tagging them on the post. This is usually done by stating "via @yellbusiness" for example if you were to curate some of our content. This is the most direct way of acknowledging the source.
But how much curated content should you post? The rule of thirds is a good place to start, but really you need to suck it and see to find out what works best for you. Take the plunge, use the rule of thirds to start with and look at your analytics. After thorough analysis, you can then tend towards the posts that gets the responses you desire most. Keep up with the analysis and you will most likely begin to see patterns along the way that you can use to mould your social and content strategy. So dive in; chat, learn, socialise and reciprocate. And most importantly – have fun.
Mystified by the art of content curation? We explain all in this useful guide
Click To Tweet
Know of any good methods or tools to curate content? Got any further questions? Leave a comment below!