Can't See the Web for the Trees
What's stopping businesses having better websites?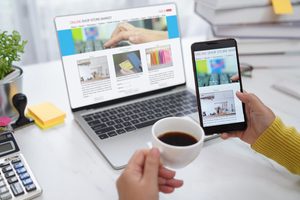 Now we know that it's incredibly important, for both businesses and consumers, to offer a business website that's safe, secure, well designed and up to date. So what is stopping all SMEs from offering this? What challenges are preventing them from keeping on top of their websites?
Of the businesses we surveyed, 27% believed their website didn't need any changes and was as good as it could be.
The most popular reason for not updating or amending the business' site was lack of expertise creating a barrier to making changes to their website (34% of respondents). Which is little surprise given how complicated it can sometimes be to understand the technical side of website creation. 31% noted lack of time as a major factor, 30% were afraid of something going wrong that could break their current site and 26% believe they simply don't have the money to do anything else to their website.
Q18 in SME survey: What puts your business off making changes to its own website, if anything? (tick all that apply)
And it's not just these challenges that are concerning SMEs when it comes to their websites. 56% of respondents believed it was difficult for their business' website to stand out amongst their competitors in terms of design.
Out of our key industries, trades-focused SMEs were the most likely to worry about this, with 67% of those surveyed describing it as a concern.
Summary
For many SMEs, website design isn't a skillset they have in house – their expertise lies in running their business and servicing clients. This means that this lack of online experience can pose a challenge when it comes to making updates and changes to the website. Meanwhile, we also know that out of date or poorly designed sites can be a major turn off for customers, leaving many SMEs in a quandary, needing to prioritise their website, but lacking the proficiency to do it themselves.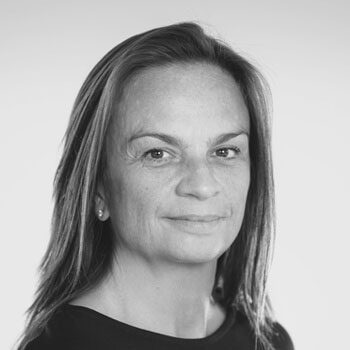 "Our research highlights just how important an effective website is in helping to drive sales and leads. However, there are clearly barriers for SMEs to make changes they need, to ensure their site is as good as it can be. We've identified a lack of expertise, lack of time or fear of something going wrong, as the key issues for businesses when it comes to updating and making changes to their website, which is why Yell is delighted to have enhanced its website proposition by teaming up with Wix. Combining our digital expertise and customer service with one of the world's leading web development platforms to create websites that are easy to update, secure and professionally designed, will be a game-changer for many SMEs who are time-poor and may lack the expertise and confidence to manage their website themselves."

Claire Miles, CEO of Yell
Survey methodology
1,011 SME owners and 2,039 consumers were surveyed in April 2021 by Censuswide on behalf of Yell Business.