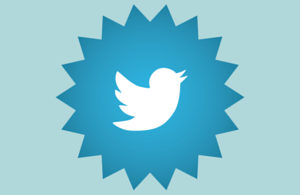 A little bird has chirped to Bloomberg about something that would be a very popular move for Twitter if it came to pass.
We heard a while ago that they were considering increasing the tweet limit to – wait for it – 10,000 characters.
Now, it seems Twitter may do something much more powerful and, importantly, more in keeping with its community's 10-year microblogging heritage.
Our wildest dreams may be about to come true
We've all been there. Sat in front of Twitter, a GLOWING tweet all ready to go – except it's in the red. It's in the red by one character because you had the audacity to want an image in your post.
Although the 140-character limit is a massive part of Twitter's identity and few of its users welcomed the idea of taking the limit MUCH higher, it can be very frustrating if you're trying to market a business.
Removing images and links – which can take up to 23 characters – from the character count would be such a huge step towards the 'greater freedom' Twitter purports to want for its users.
Why now?
Twitter has been gradually strengthening its position as a place where events happen. Twitter Moments was a move to make the platform a destination for news rather than just a way to share it. Allowing users more freedom with media will definitely aid them in that goal, especially with the recent addition of alt text to add more SEO value.
Jack Dorsey, founder of Twitter, has previously said that the 140-character limit is a "beautiful constraint" that "inspires creativity and brevity" – which is cute and probably true. But that hasn't stopped Twitter's share price plummeting 70% over the last past year as the platform struggles to attract users in competition with newer networks.
With China's answer to Twitter, Sina Weibo, axing its 140-character limit last year, I'd say the ideas team at Twitter are being asked to come up with some radical new plans for the future.
When's it going to happen?
Twitter haven't confirmed the supposed leak yet but media are reporting it could be 'in the next two weeks'. Personally, I can't wait. I think it's a brilliant compromise that all Twitter users will welcome, and it keeps Twitter true to its roots.
Hooray - @Twitter rumoured to make a move on images and links in character limits.
Click To Tweet